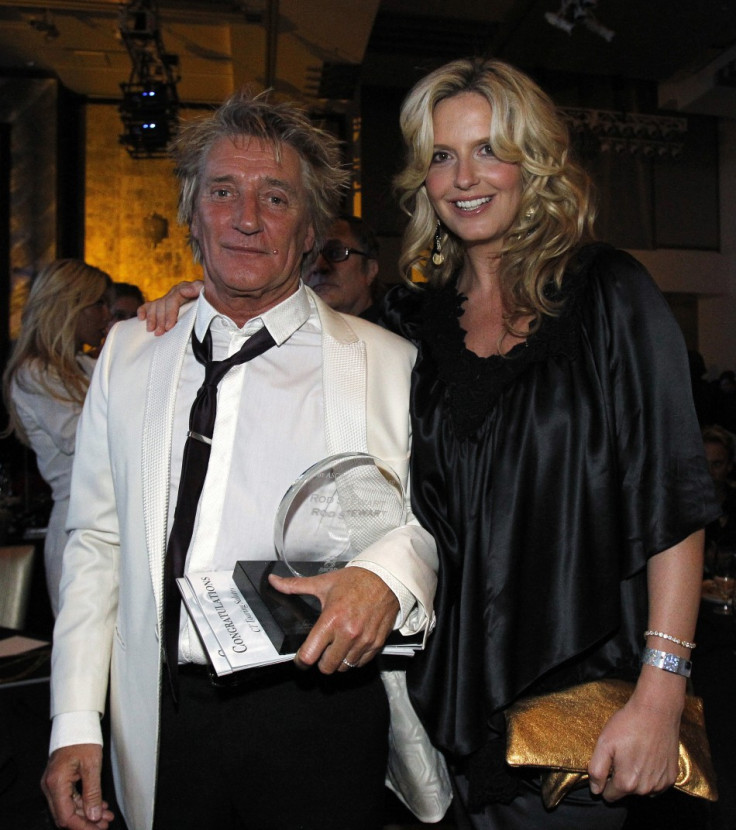 Rod Stewart and Penny Lancaster revealed their generous spirit during a trip to Paris. The 71-year-old singer and his wife were returning from hunting for antiques at the world's largest flea market in Paris's Porte de Clignancourt, when they spotted a mother and her young son begging on the street.
They immediately stopped their car to offer help. Miss Lancaster was spotted handing the woman a bag of groceries and what appeared to be a baguette.
The 44-year-old model spoke to them for about five minutes before heading back to her car to join her husband.
The woman identified as Maria Canie, 25, a migrant from Kosovo, said Miss Lancaster gave them apples, biscuits, sandwiches and a bottle of water. "We were thankful to get some help from the nice lady," she said. 'We didn't know she was famous."
She said she fled her home ten years ago with her family because people were unkind to them for 'being gipsies' and that she is unable to work because she has no official documentation.
Stewart's former The Faces bandmate Ronnie Wood, once described the singer as 'tighter than two coats of paint'.