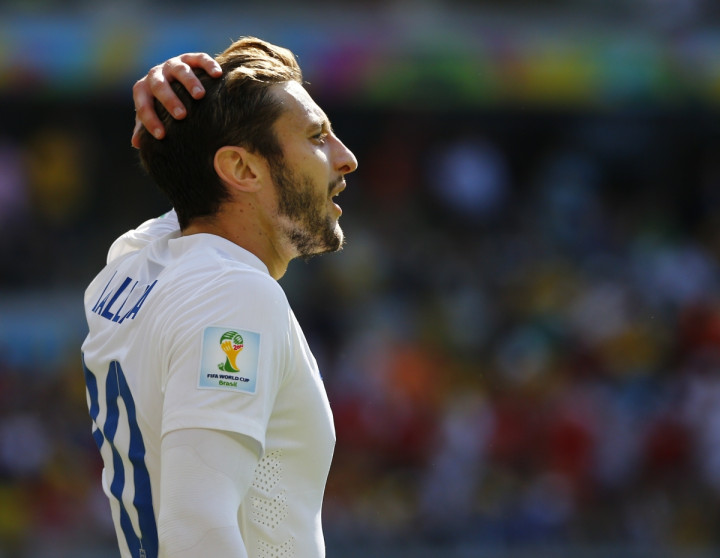 Liverpool manager Brendan Rodgers has confirmed that new signings Adam Lallana and Lazar Markovic are not ready to make their debuts this weekend due to injuriy while Jon Flanagan, Daniel Agger and Alberto Moreno are also expected to miss the Premier League opener.
The Merseyside club will begin their Premier League campaign against Southampton at Anfield on Sunday.
Lallana and Flanagan are expected to return to action next week while Markovic could be ready to face Manchester City at the Eithad Stadium on Monday 25 August.
"Young Jon Flanagan is still in rehab, but coming along very well," Rodgers said reporters at his pre-match press conference ahead of the Southampton game
"Adam Lallana is looking very well, Those two will probably start training with the group in the week beginning with Manchester City.
"Young Markovic is still unavailable this weekend but doing very well."
And speaking about Agger, the manager added: "He has had an ongoing injury so he is unavailable; apart from that, everyone else is fine."
Meanwhile Alberto Moreno will also miss the game against the Saints as he is yet to sign a contract with the Merseyside club despite an agreement having been reached for his transfer.
Questioned about the Spaniard, Rodgers said: "The deal will be completed soon. He will be a fantastic signing if that happens."
At the same time, Rodgers praised youngster Raheem Sterling but rubbished some recent reports suggesting he compared the English international with Lionel Messi.
"I didn't say Raheem Sterling was like Lionel Messi, I was a bit shocked to read I'd "said" that. He's a great young talent though," he said.
"Sterling is just one of a number of young players here with so much potential, we're looking forward to seeing their developments."