Liverpool manager Brendan Rodgers was scathing in his assessment of his side's performance in the defeat to Udinese in the Europa League at Anfield.
Jonjo Shelvy scored his third goal of the group phase with a smart first half header to give The Reds the lead, but Antonio di Natale's strike 30 seconds after the interval turned the contest.
Sebastian Coates headed into his own net before Di Natalie set up Giovanni Pasquale for the Italian's third, and despite substitute Luis Suarez's blistering free-kick, Rodgers was left bemoaning the concentration of his players.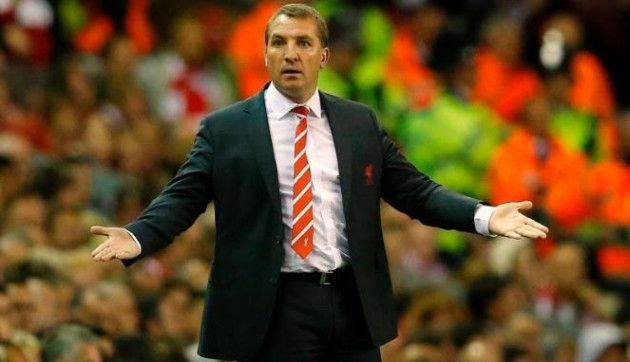 "It was very frustrating," he said. "It was a game where we were much the better side but lost our concentration at the beginning of the second half. I thought we'd moved on from that, to be honest.
"We had total control in the first half and were deservedly in the lead, but we were so loose at the beginning of the second half it was frightening.
"Our concentration was very poor and before we knew it we were 3-1 down. The last 20 minutes was very good but it's too late by then. I thought we were lazy. Lazy in our play, loose and sloppy.
"We didn't do what I call the dirty bit: we didn't track runners. If you don't do that, if you don't earn the right. Whether we thought the game was too comfortable? At this level it never is."
Rodgers' frank evaluation of his team's performance is the first time the Northern Irishman has publically criticised his players and is clear evidence that his attempts to transfer his footballing philosophy to the current Liverpool crop is proving a tough ask.
While Liverpool played with panache and style in the final third, their defensive efforts worked as a significant contributor to their downfall, and with a double-header against Anzhi likely to dictate which two sides qualify from Group A, Rodgers is demanding an improvement at the back.
"Some of our play, our movement and passing - you can sense the excitement within the players and the stadium," Rodgers, who join Liverpool in May, added.
"But you can't keep having to score two, three and five goals to win games. Defensively, as a group, we need to be better.
"I will be open with my communication with the players, but they are disappointed as well."