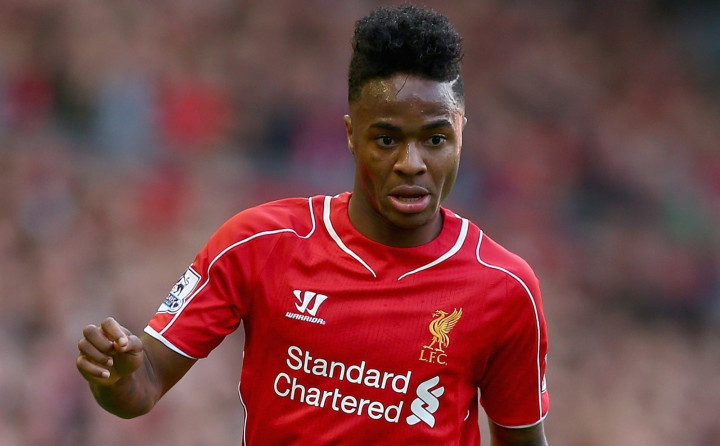 Former England footballer Rodney Marsh has risked incurring the wrath of the Liverpool fans by suggesting the Merseysiders aren't one of Europe's elite clubs - and warning them to expect Raheem Sterling to leave within two years.
Marsh, an outspoken pundit who played for Manchester City and QPR during the 1970s, suggested Sterling will improve his game by leaving Liverpool and joining a "really, really proper top club."
Sterling is regarded as one of the most exiting young players in English football, and capped his recent emergence by playing at the World Cup finals in Brazil - prompting rumours of interest from Real Madrid and Chelsea amongst others.
Marsh told talkSPORT: "I know I am going to get pelted by Liverpool supporters but I don't see Raheem Sterling being a Liverpool player in the next two years.
"I think he will leave Liverpool and will go to a really, really proper top club. I think Sterling is so good, and if he is playing with the right players, at the right level, he could go on to be a really, really top, super player."
The 19-year-old has recently been at the centre of a club v country battle after asking to be omitted from England's starting line-up against Estonia because of tiredness.
England manager Roy Hodgson has since criticised Liverpool's handling of their players ahead of an expected backlash from Brendan Rodgers, who has previously taken aim at the national team's medical staff.
Rodgers will give a press conference later this week ahead of the Premier League trip to Queens Park Rangers and is expected to react to the treatment of Sterling, which has drawn opinion from various section of the game.
Dutch fitness coach Raymond Verheijen is the latest figure to weigh into the debate over Sterling, criticising Hodgson for his mis-treatment of the Reds wideman.
"Another shocking example of why English managers are becoming extinct is Hodgson," said Verheijen.
"His incompetence must be frustrating for educated managers like Rodgers who travelled the world.
"According to Hodgson, there is no evidence that certain players [Sterling/Sturridge] need longer recovery time compared to other players. Firstly, 19-year-old players do not have a fully-matured body yet. So for them the game demands are higher and will develop much more fatigue.
"Secondly, Sterling is not only a young but also an explosive player. They have many fast muscle fibres compared to less explosive players. Young players who develop more fatigue during the game need longer time to get rid of this fatigue otherwise they accumulate fatigue in body.
"If explosive players do not get extra recovery time and are treated in the same way as other players, they accumulate fatigue. Thirdly accumulation of fatigue due to insufficient recovery makes the nervous system slower. That is why players like Sterling need longer to recover."