England Manager Roy Hodgson Takes Aim at Liverpool's Fitness Strategy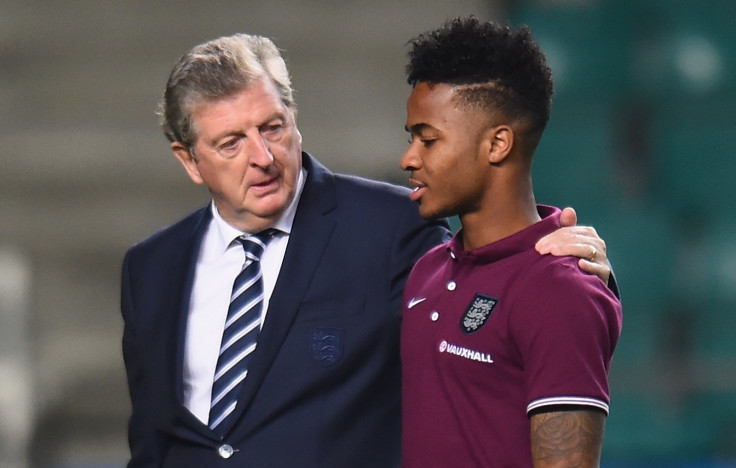 England manager Roy Hodgson has risked sparking a fresh club vs country debate after questioning Liverpool's handling of their star players in the wake of Raheem Sterling being rested from the start against Estonia due to tiredness.
Brendan Rodgers believes players should have a two-day rest period in between games and was critical of England's handling of Daniel Sturridge after last month friendly against Norway, which saw the forward pick up a thigh injury less than 48 hours after playing 89 minutes in the fixture.
Sterling, 19, complained he felt jaded prior to the European Championship qualifier on Sunday 12 October and was replaced by Adam Lallana for the game, drawing England and Liverpool's treatment of the player into sharp focus.
Defending his intent to play Sterling in Tallinn, Hodgson said: "Raheem might say it is something that is becoming ingrained in him and that he felt the need to talk about being tired more than he would normally do.
"We have never had any problems with [Liverpool's policy] but I don't think there is a lot of medical evidence to support the two-day recovery so, if you want to, you might want to research that. Certainly the Germans, who everyone admires so much, they don't do it that is for certain.
"We did it from the start because we had people such as John Terry, Ashley Cole, Steven Gerrard and Frank Lampard who I felt would be better off having an extra day. I would expect players not to take it for granted that there will be two-day recoveries.
"But on the other hand it could easily be like this time, when we did virtually nothing in terms of what I consider to be training the day after the San Marino game and only 40 minutes, including the warm-up, the day before the Estonia game, and that was at a fairly low-level intensity."
Communication to improve between Roy Hodgson and Liverpool
The former Queens Park Rangers youngster is expected to be fit for Liverpool's trip to his former club on Sunday 18 October but his physical well-being continues to be the subject of debate.
Hodgson is now planning to improve communications with Liverpool regarding the fitness of the likes of Sturridge, Sterling, Adam Lallana and Jordan Henderson, but he potentially faces a backlash from the Anfield club over his latest criticism.
"I think I should speak to Brendan but it really is very simple and I am sure he understands the situation. So I will tell him what I told you quite frankly. He looked a bit tired when he came up and I will just tell him that – that he was feeling a bit tired.
"I made the decision from that to play Adam Lallana, but he [Sterling] recovered well enough for the game and he is 100% fully fit and really it is just a decision on my part.
"[Sterling] has played a lot of games recently and it is the first year in the Champions League for Liverpool for a while, so the games have obviously been quite high-pressure games.
"Brendan has been talking about the pressures Raheem has been under and the fatigue that may have set in, so I am pretty sure he will be dealing with Raheem over the next month as he sees fair.
"Our record over my two-and-a-half years has not been too bad in terms of looking after the players. We don't send them back injured very often, though it is going to happen from time to time, and I think that is because we do have a very good medical and fitness staff and we do try to consider these things.
"But I thought there was a good question: am I the only one with that responsibility? Or does it have to be shared between club and country? I think it does."
© Copyright IBTimes 2023. All rights reserved.