Philippine President Duterte slams UN for critcising his war on drugs
Duterte accused the UN of interfering in Philippines' internal affairs.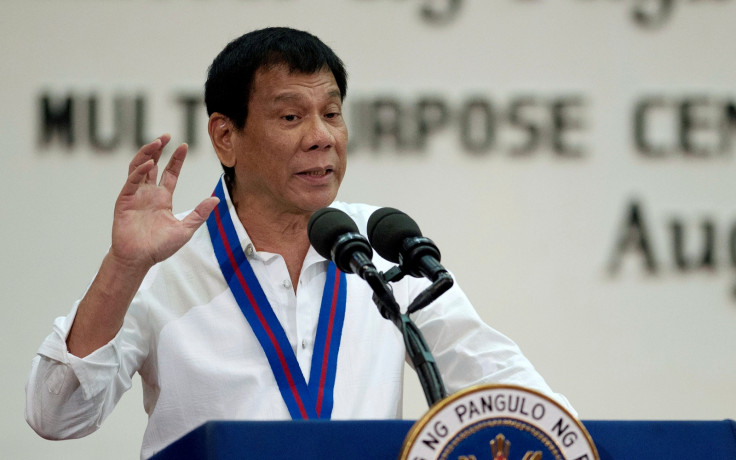 Philippine President Rodrigo Duterte has hit out at the United Nations over its criticism of his controversial war against drugs in the country. He called the global body's remarks "stupid" and asked it to not interfere in his anti-drug campaign, which has reportedly claimed 1,000 lives.
After clinching a sweeping victory in the May elections, Duterte pledged to kill all criminals and announced a campaign to crack down on drug mafias in the Philippines. He has brushed aside all disapprovals, including from UN chief Ban Ki-moon.
He said the UN was singling out his administration's campaign, while remaining silent over killings in other countries, the Phil Star reported.
"Why would the United Nations be so easily swayed into interfering in the affairs of this republic? There are only 1,000 [killed]," Duterte said. He referred to the death tolls in conflict regions and said he had not heard of the UN complaining about "the countries that are into it and bombing villages and communities, killing everybody there including the goats and the cows and the dogs".
The UN's anti-drug office, earlier this month said, it was "greatly concerned" by the killings of those who are suspected of drug dealing and associated crimes. In June, Ban condemned Duterte over extrajudicial killings and said they were "illegal and a breach of fundamental rights and freedoms".
According to Rappler, a Manila-based news website, at least 18 police officers were dismissed on Wednesday (17 August) after they were tested positive for illegal drugs.
The Filipino president was reported to have ridiculed several international human rights groups for opposing the killings. He also threatened to impose martial law if the country's judiciary refuses to cooperate with him in his anti-drug operation.
Duterte has often said he would not be bothered about the consequences of the aggressive campaign. "I might come out as the antagonist here. Maybe (my hands will be) soaked with blood, but there is no way to stop it," the Philippine Daily Inquirer quoted him as saying.
"There will be no stopping of momentum until I have destroyed the apparatus. I keep on repeating (this). I will give you a clean government then I will crush the drug problem and criminality even if I have to soak my blood. So be it," he said.
© Copyright IBTimes 2023. All rights reserved.