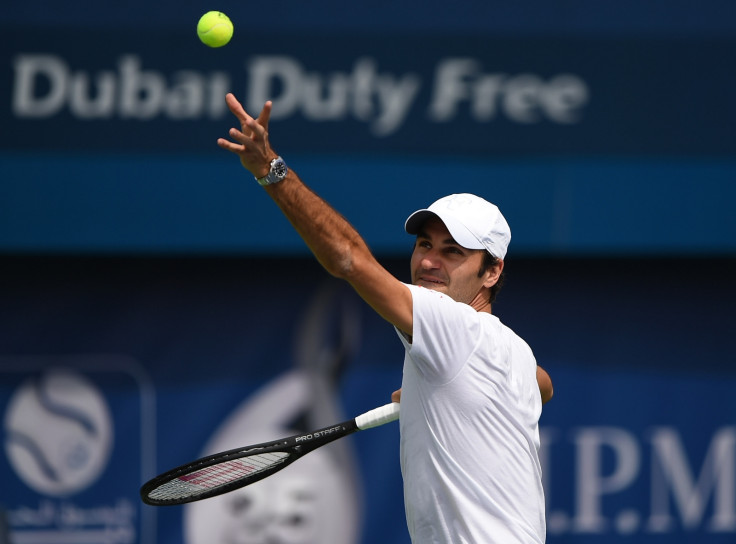 Roger Federer is mulling over how he can top his 2017 Australian Open success rather than considering a retirement date.
Federer, 35, returned from a serious knee injury in Melbourne, beating old rival Rafael Nadal to win his 18th grand slam title. The Swiss' injury problems saw many conclude his days at the summit of world tennis were a thing of the past but the veteran now looks set to prolong his career into 2019 and possibly beyond.
In an interview with the Sunday Times, Federer said: "In my mind, for the past month there has been the thought: how can I top what happened in Australia? Maybe it would need me to take three years out from the game and come back to win seven matches over five sets and get an eighth Wimbledon title. I was so happy, the team was so happen and the way people reacted to my win.
"I would like to play for a number of years and I am always looking to plan ahead. It is good for me and also the tournaments to know I will be playing. Body-wise, I think I will be able to hold up. Now after what happened in Australia I know I had to take that big break last year for my life and for my career. Hopefully things are going to be ok for the next few years and not just one tournament."
Federer endured an injury-hit 2016 season which he was forced to end in July due to his knee problem, an injury that saw him miss the 2016 Olympics in Rio de Janeiro and the US Open.
A gold medal in singles tennis is the only item missing from Federer's stocked trophy cabinet but the Swiss admits returning in Rio would have put his future in real jeopardy.
"I was very sensible about when I decided to return to tennis and in hindsight I could not have played in the Olympics in August or at the US Open a few weeks later. Everything would have been really fragile and quite possibility I could have got hurt again."
Federer will compete in the Dubai Championship this week and admits every competition he is involved with is now a step into the unknown.
"I was nervous and apprehensive playing in the Australian Open because I did not know how I would recover from long five set matches. Even this week in Dubai, I am going into the unknown by playing a number of days in row. At the grand slams you get a day's rest in between matches, whereas that won't be the case here."