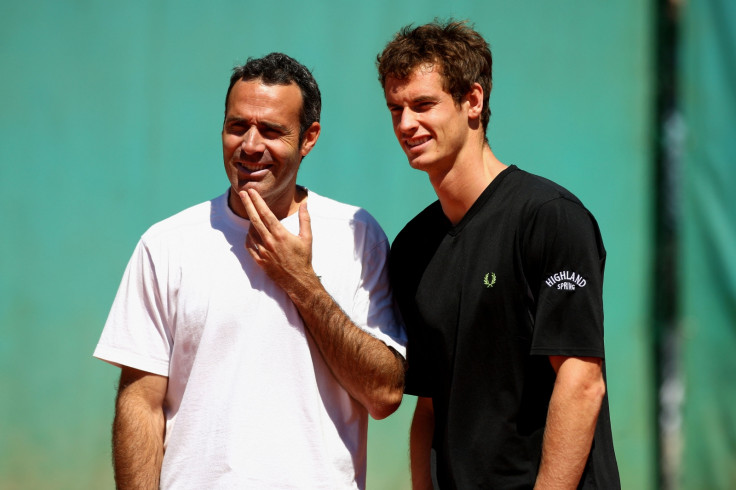 Alex Corretja is one of the most versatile ex-tennis players around. The former world No2 is a commentator for several TV channels in Spain, he owns an agency representing young tennis players, he is a successful business coach and between 2009 and 2011, he worked alongside Andy Murray.
During their time together, the current world No 1 rose up the rankings, reaching three grand slam finals. Speaking exclusively to IBTimes UK, Corretja analyses the thrilling start to the 2017 season and, like all the fans, he is delighted to see Roger Federer and Rafael Nadal back competing at the very top.
"Roger Federer and Rafa Nadal are so special that it makes no sense to rule them out when it comes to the big tournaments until the day they retire," he said. "You can always expect that they can make it, even if they have not won trophies for a while. Sometimes we do not draw the right conclusions from history. I beat Pete Sampras in 2002 on a grass court during the Davis Cup. 'How can this happen, Sampras is finished' many wrote and said. Months later, he lifted the US Open trophy.
"These legends are special and we keep stumbling on the same rock several times. When it comes to Nadal and Federer, I have heard some sad and disgusting comments, not only coming from fans, but also from professionals. That is why I am so happy to see them shine again in Australia, it was a memorable moment in tennis history".
The winner of 17 titles, including Indian Wells and the ATP Tour World Championships, Corretja makes a prediction of what we can expect from Federer and Nadal in the next months. "Someone who has not played tennis professionally cannot understand how difficult is to cope with pressure, with constant travelling from hotel to hotel all across the world. At a certain point of their careers, veteran players such as Rafa or Roger can struggle with regularity. So I think they are doing well by cherry-picking the tournaments they are playing. If I ask a fan how many weeks have Rafa or Roger spent in the top of the ATP rankings, almost no one will give me the right answer. But we all know that Federer has won 18 grand slams and Rafa 14. What it is going to make the difference right now is winning an extra grand slam."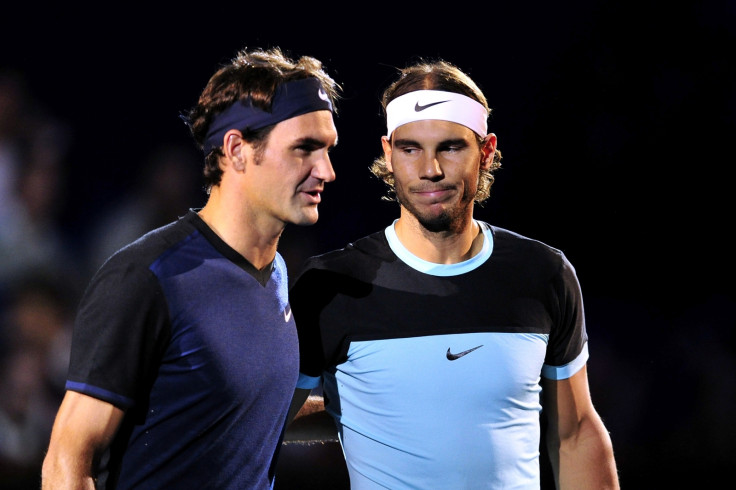 Last season, the Spaniard and the Swiss had to pull out for long periods of time due to injuries, and according to Corretja, the eventual outcome has been positive. "In a way, they remind me to the pole vaulter Sergei Bubka. There was a point in the Ukrainian's career in which he beat the world record with the bar set at 6.03 or 6.04m. And instead of trying to beat it again by 10 centimetres in the coming meetings, he raised the bar by a tiny amount each time.
"Federer and Nadal are at that point in which an extra triumph will be a sweet achievement, but they do not need to keep the level for 52 weeks of the year. I am happy that Roger Federer has reached that state of mind in which he is just enjoying things, having lifted a weight off [his shoulders]. He is making the right decisions. Look, what has he been doing after Australia? We know little about him. He has shown pictures of himself enjoying in the Swiss mountains with 'Norman', the Australian Open trophy. But he has not played after the final.
As for Rafa Nadal, I can tell you the same. He did not play for Spain in the Davis Cup after the Australian Open final and he did not play in Rotterdam. Right decision. They cannot keep the same level for a whole season. It is normal. Roger Federer and Rafa Nadal can win more grand slams in the coming years but they should not be in the fight at the top of the world rankings."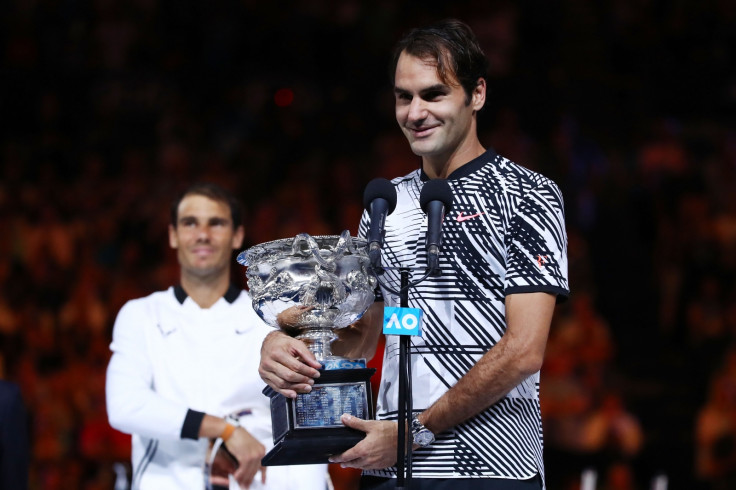 Following that line of thought, Corretja recalls: "In 2004, when I was about to retire and I was down in the rankings, I received a wildcard to play in Monte Carlo. I played against Juan Carlos Ferrero, who was defending 2003's title... and I won. The quality was there, and I started thinking: 'Why should I retire? I've beaten one of the most talented players of the moment'. But the next day I lost against Yevgeny Kafelnikov in two sets and I did not understand what was going on. And that is the point. Quality never disappears but you have to realise how difficult is to keep on the crest of the wave for so long."
Andy Murray and Indian Wells
Indian Wells is one of the major triumphs in Corretja's career. The tournament starts on March 7, and the Spaniard believes it is difficult to make a prediction over who will be victorious. "The Australian Open has generated big expectations, because both finalists have given a warning to Novak Djokovic and Andy Murray, who, somehow, might have thought they were going to win all at stake.
"And please, let's not forget Stanislas Wawrinka, Kei Nishikori or Milos Raonic, we are going to have loads of fun this season. On the one hand we have the young talented players, eager to show they can rule the circuit in the coming seasons. On the other hand, leaving Nadal and Federer aside, we have Andy Murray and Novak Djokovic, number 1 and 2 in the world. Fascinating."
Corretja was one of the key figures in Andy Murray's career. When they started working together, the Scott was ranked 22nd in the world. Little by little, he progressed up to No2. They still have a close relationship. "We send messages to each other, I went to his wedding, he is a great person. I do not subscribe to the view that he or Novak Djokovic failed in Australia. They clashed along the last season to finish in the top of the rankings, and returning to the competition is always hard after such a fight. But they will be back soon, maybe in Indian Wells.
"He (Murray) is such a fighter, such a professional. I knew, before I started working with him, that he was a chosen one. I stopped for personal reasons not related with him and what an experience it was, I learnt a lot with him. He is very smart, if you give him the right information he absorbs everything very quickly. He deserves everything he achieves."