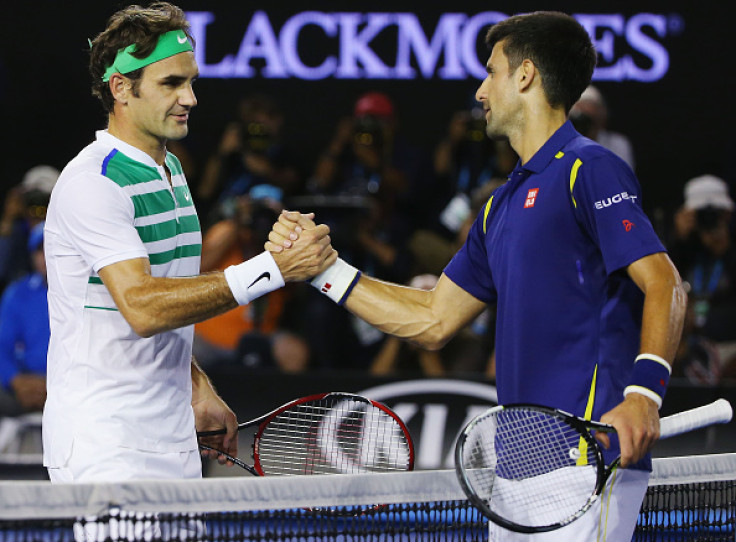 Roger Federer has backed Novak Djokovic to come out of his recent slump and return to his old winning ways.
Despite having a Qatar Open title to his name, the rest of Djokovic's year has been one to forget, beginning with his early second round exit from the Australian Open.
The Serbian ace then went on to lose in the BNP Paribas Open, Monte-Carlo Masters, Madrid Open, the final of the Italian Open and most recently, the quarter-final of the French Open in a straight set defeat against Dominic Thiem.
Djokovic's inconsistent performances have not only led to people questioning his hunger but have also seen him drop out of the top three of the world rankings for the first time since October 2009.
"When compared to a year ago, when he [Djokovic] held all four Grand Slams, he's in a relatively difficult situation," Federer said, as quoted on Yahoo. "But, at the same time, he is still in the world's top four, in the race for titles, and easily inside the top 10."
"But there is no doubt that he has been weak for a player with his abilities. I guess it is not so bad, but it really depends on how you view his situation. Clearly, last year was very good for him, especially during the first half of 2016. So it's quite surprising that he hasn't pushed on since winning the French Open last year."
Federer is yet to meet Djokovic in action this year and admitted to not having seen a lot of his performances. However, the Australian Open champion is confident that the 30-year-old will challenge for Grand Slams once again.
"I have to admit that I've seen him play very little recently and I cannot judge his situation," he added. "Most of what I have noticed, has come through the media. But he is too good a player for this to continue indefinitely."
"He will win grand slams in the future and fight again for world number one. So I expect to see a strong Djokovic in the future."