Roger Federer and Rafael Nadal warned the ATP administrators about making too many changes to the current format but welcomed new ideas.
A number of new rules changes and innovations to make the game more entertaining are being experimented at the Next Gen ATP Finals in Milan, featuring the world's top 21 and under singles players.
The changes include a shorter format with sets being reduced to first to four games with the tie break at 3-3, a shot clock to ensure time is not wasted between points, no-let rule, shorter warm up once the players enter the court, player coaching and lack of line judges.
Unlike other ATP tournaments, coaches are not allowed on court but players are allowed to consult them at certain points during the match, but the rules are yet to be determined. When it comes to the line judges, all questionable decisions will be made by hawk-eye cameras.
Federer, who is in London for the ATP Finals, said that the new format was entertaining to watch, but urged the ATP officials not to tamper too much with the current format.
"We need to think, take seriously all these rule changes if ever you're going to do it because once you do it you don't want to bounce back and forth with changing something and then you don't like it later on," Federer said ahead of the season-ending event in London, as quoted on Yahoo Sport.
"I don't see that much wrong with our Tour right now that it needs that much fixing, especially the shorter sets. I know it can be somewhat intriguing but at the same time the longer sets allow you to stretch a lead, it's more comfortable at times.
"You can try different things. You can work on stuff, whereas if every point counts so much... there's no room for anything anymore. There are positives and negatives to it but I don't want to see anything change on the Tour that much to be honest," the Swiss ace added.
Nadal agrees with Federer
Nadal was also in agreement with his long-time rival with regards to the drastic changes planned by the ATP, but was more open to trying new things that are being trialled at the Next Gen ATP Finals.
The Spaniard is aware that the changes are being planned in order to make the game more popular and attract new fans, and he admits that it could be the way to move forward.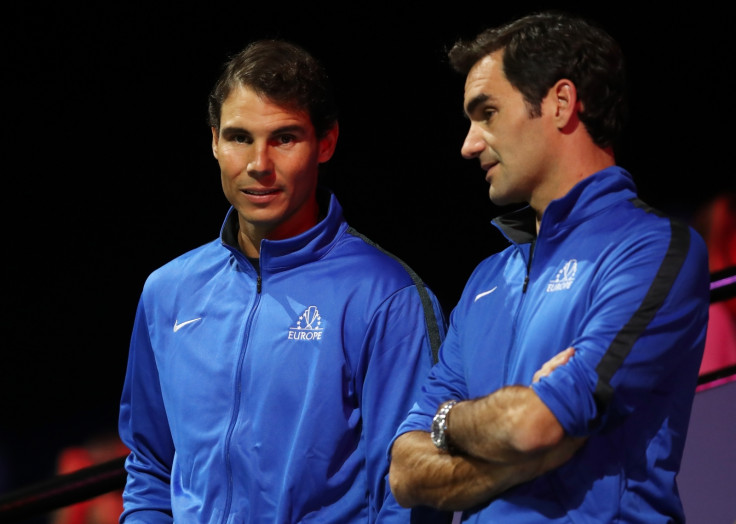 "There are a couple of things that I like and a couple of things I don't like but nothing is perfect. We are in a sport where we have a big tradition -- not many changes have been made in all of its history," Nadal said.
"If you asked me 'do you want changes?' I will say 'no'. I am number one in the world, I have achieved a lot of things but if the game needs something to be more attractive for the fans, that's the way that the game will move forward."
"It's not my job," the Spaniard added. "The people who run the sport have to look around and take the right decisions to make our sport even more interesting than it is today. I'm happy with how it is but maybe in the future you need to do something."