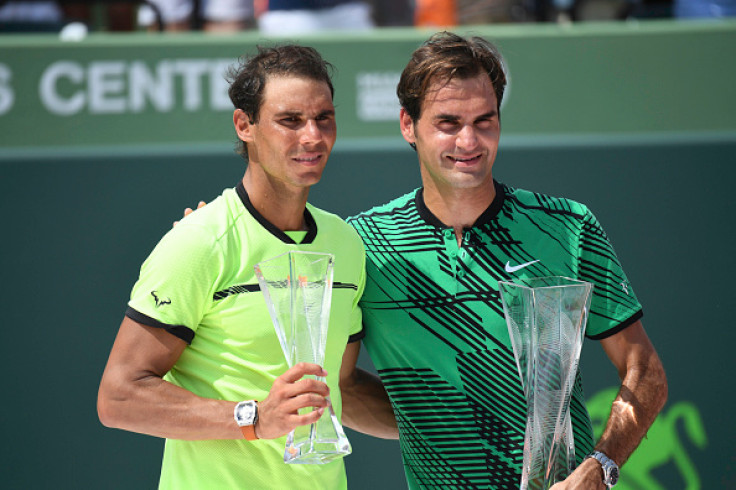 Former world number two Alex Corretja claims he is not surprised by the career resurgences of Roger Federer and Rafael Nadal.
World number five Federer returned from a knee injury this year to win his first Grand Slam since 2012 in the 2017 Australian Open after a win over Nadal in the final.
The Swiss ace then went on to win titles in Indian Wells, defeating compatriot Stan Wawrinka in the final, and in Miami, where he defeated Nadal once again, taking his 2017 record to 19-1.
Despite the two final losses to Federer, world number four Nadal has also had a great year, most recently winning the Mutua Madrid Open on Sunday (14 May) to add to his titles in Monte-Carlo and Barcelona.
With a clay-court record of 15-0 now, the Spaniard is undoubtedly the favourite ahead of the 2017 French Open that takes place at the end of the month.
Corretja is not surprised by the tennis duo's form, claiming what they achieved in the calendar year so far is "not human".
"Everyone is surprised that Roger and Rafa have returned, but the key I think is that they have been able to stop," the 43-year-old said, as quoted on TennisWorldUSA. "When you're as good as them season-to-season, it's almost as if you are following an inertia that at some point is taking its toll. It is not human what they achieved."
"The moment they have been able to stop and refresh themselves, they have found that strength again. Andy [Murray] lacks that freshness and [Novak] Djokovic is three quarters of the same. Although they have played fewer games, they really lack a little mental freshness. When they are playing, those efforts take their toll."
Corretja also spoke about how he never doubted Federer, Nadal or Djokovic.
"I never gave up on him [Federer]," he added. "It is that nobody can be so daring to doubt Federer, Nadal or Djokovic. It is okay for everyone to have their opinion, but sometimes they speak freely of what is not known."
"People are not aware of the difficulty of things. How many players are there that are very good? There are not so many. To say that they will never gain anything again ... Really? [Federer's improvement is due to] His mobility. He is very alive again."