Roger Federer reveals he could have ended up being a football player
Federer has won 19 Grand Slam titles.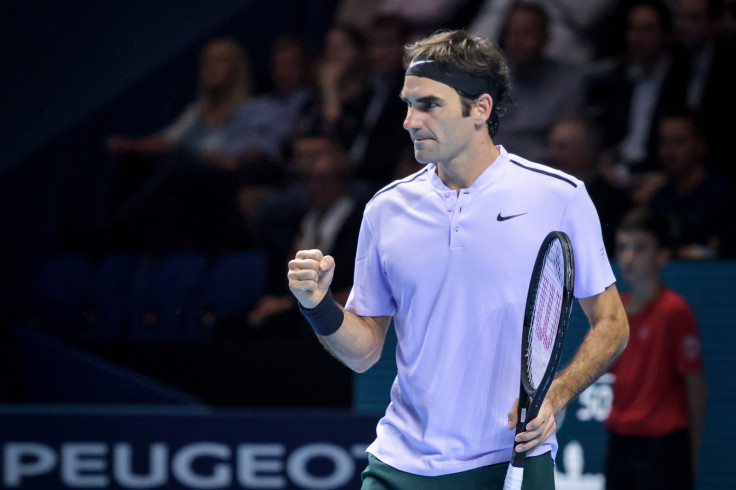 Roger Federer has opened up about his love for football and stated that if not for his affinity for Tennis, he would have made his way into football. A lifelong Basel fan, the Swiss has gained legendary status in the world of Tennis, winning 19 Grand Slams and among the greatest to have ever graced the court.
Federer has had a resurgence of sorts in 2017 after struggling to compete for major trophies in recent years. He missed the last six months of 2016 due to a knee injury when questions about his future in the game were raised.
The 36-year-old has dispelled doubts and went on to have one of his most successful campaigns in a decade. Federer has won seven titles, which include two Grand Slams – the Australian Open and Wimbledon – and his next target is the ATP Finals in London.
However, he still speaks fondly of his interest in football and revealed that he follows the sport very closely when given the chance. He is now looking forward to getting the number one crown from his prime adversary Rafael Nadal, who confirmed his status as the best player in 2017 with a win over South Korea's Hyeon Chung in the round of 16 of the Paris Masters.
Asked what he would be if he wasn't a tennis player, Federer said, as quoted by the Express: "I choose between tennis and soccer when I was 12 years old, so I always tell the story that if I wasn't a tennis player I'd probably be a soccer player.
"Or I would have figured out at school what I would have become but still today I follow soccer very closely."
Federer, in an earlier interview, stated that once he was done with tennis, he would make time to attend more FC Basel games, a club close to his heart.
"I'd like to attend more FC Basel games and this kind of events. But this is what you have to do to if you have a tennis career. But I know that when I will stop playing tennis, it will be all different. I have an apartment in the centre of the city,' he told Basler Zeitung, as quoted by the Express.