Children's entertainer Rolf Harris has been charged with three new sex offences.
Australian TV presenter Harris was accused of abusing a girl aged seven or eight years-old during the 1960s, and with abusing a woman when she was 14 during the 1970s. Police also charged Harris with molesting a 19-year-old woman in 1984.
The fresh charges bring to 16 the number of sex allegations being faced by Harris, 83, who only one year ago enjoyed national treasure status in Britain. If convicted, the married father of one could face around 10 years in jail.
In 2005 Harris painted a portrait of the Queen. The work was handed back by Her Majesty when allegations against him surfaced.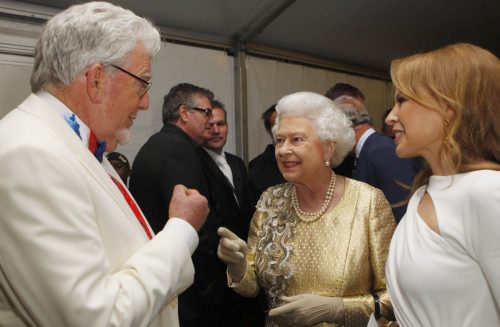 Harris has been investigated by police working on Operation Yewtree, which was set up in the wake of the Jimmy Savile BBC paedophile scandal.
A spokesman for the Crown Prosecution Service said: "The CPS has decided that Rolf Harris is to be prosecuted over a further three allegations of indecent assault.
"The three counts will be prosecuted in addition to the 13 alleged sexual offences with which Mr Harris was charged on 29 August 2013.
"The alleged offences relate to one existing complainant and two new complainants.
"These three allegations were included in the file sent to the CPS by the Metropolitan Police in August of this year, however as part of the ongoing review process for all cases, it has been decided that these allegations should be formally added to the indictment as further counts."
Harris refused to comment to waiting reporters in the wake of the news.