Rolf Harris Stripped of Official Honours in Australian Hometown of Bassendean
Bassendean Mayor: 'We cannot tolerate the horrendous crimes for which he's been convicted'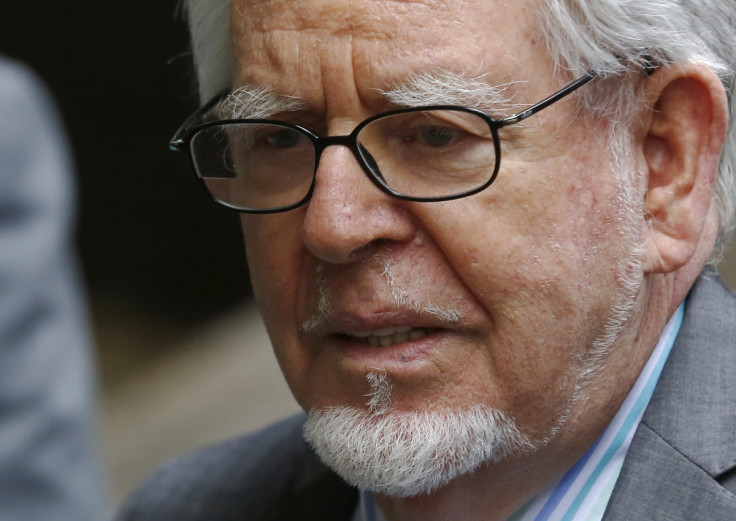 Australian officials are endeavouring to distance themselves from any association with convicted paedophile, Rolf Harris.
On Friday (5 July) the veteran entertainer was found guilty of 12 counts of indecent assault against four women, who were aged between seven and 19 at the time the offences occurred between 1968 and 1986.
Harris, was born in Perth, but moved to the UK in 1952. A renowned entertainer in both countries, he was formerly hailed as the "Boy from Bassendean" - a suburb in the Western Australian state capital – and 'Australia's favourite son'."
In light of his conviction for sexual offences, local councils and state officials are attempting to erase all trace of the disgraced Australian TV personality.
Bassendean Mayor John Gangell told ABC radio: "We simply cannot tolerate the horrendous crimes for which he's been convicted."
Gangell confirmed Harris's artworks will be taken down from the chambers of the local council of his hometown in Bassendean and his status as a freeman has been rescinded.
A blue plaque outside his childhood home was stolen before the local authority could remove it.
In Melbourne, Harris's image, featured along with 100 prominent performers in a public mural, titled the "Entertainers of the Century," will be painted over.
Rolf Harris - icon to inmate. victims vindicated. Hopefully when he comes out there will be more victims waiting to send him right back.

— Hetty Johnston AM (@hettyjohnston) July 4, 2014
It is widely speculated that the shamed entertainer could be stripped of his Order of Australia award, one of the nation's most coveted honours, which was presented to him in 2012.
He is also expected to be stripped of his membership of Australia's ARIA Hall of Fame, where he was conducted in 2008 for his "contribution to the Australian recorded music industry."
Convicted by a British court and sentenced to serve over five years in prison, Harris has been the focus of media outrage in his native Australia.
The Australian has detailed "his most spectacular fall from cuddly establishment showman to jailbird," while the Sydney Morning Herald said he was "always an embarrassing curiosity rather than a national treasure".
He was described by one publication as a "mild colonial boy who simply went bad."
Revelations of Harris's crimes have come as a royal commission into institutional responses to child sex abuse in Australia continues to uncover a flood of atrocities.
Chair of the commission Justice Peter McClellan, believes that victims who have suffered alone for so long are finally coming forward because of high-profile court cases, including the conviction of Harris.
"It is becoming apparent as we do our work that as the issue of abuse is raised and talked about, survivors increasingly feel able to bring their own story to the authorities," said Justice McClellan.
"That which may have been kept secret for years may now be told. The burden of guilt and shame which many have felt is lifted by knowing that others who have suffered have overcome their reticence," he added.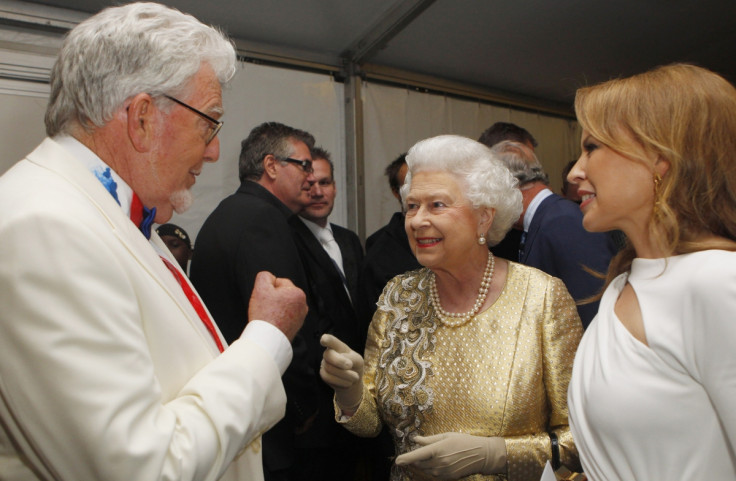 Meanwhile, Australian law firm Slater & Gordon has reported that since Harris's trial began, it has been contacted by around a dozen women in Australia and New Zealand, all alleging they were molested by the TV presenter.
"My understanding is that we're talking about assaults that occurred in those countries going back to the 70s and 80s," said lawyer Alan Collins.
"Given what we heard in [Southwark Crown] court, a number of victims have suffered a very profound damage, I would have thought it highly likely that claims would be brought."
Hetty Johnston, founder of one of Australia's most prominent child safety groups, Bravehearts Inc, said further charges against Harris are anticipated.
"Rolf Harris - icon to inmate. Victims vindicated. Hopefully when he comes out there will be more victims waiting to send him right back," Ms Johnston tweeted.
Australian Prime MInister Tony Abbott said he was "gutted and dismayed" by Harris's actions.
In the UK, Harris has been stripped of his BAFTA fellowship and a mural painted by him in Sheffield is to be painted over.
© Copyright IBTimes 2023. All rights reserved.