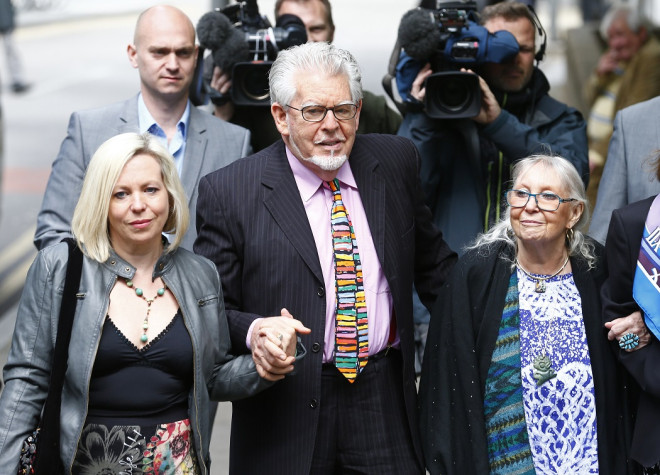 A letter sent by Rolf Harris to the father of a teenager he allegedly sexually assaulted has been published.
In one of the two letters Harris pleaded for the forgiveness of the father of a girl he sexually abused from the age of 13, Soutwark Crown Court heard.
The woman, who is now 49, detailed in court how she was shocked into silence when the children's entertainer, who was 48 at the time, put his hands through her towel as she emerged from a shower during a family holiday in 1978.
Harris is accused of molesting four girls aged seven to 19 between 1968 and 1986.
He denies all 12 counts of indecent assault.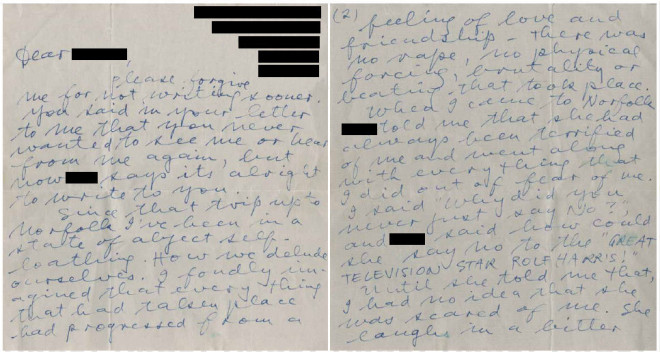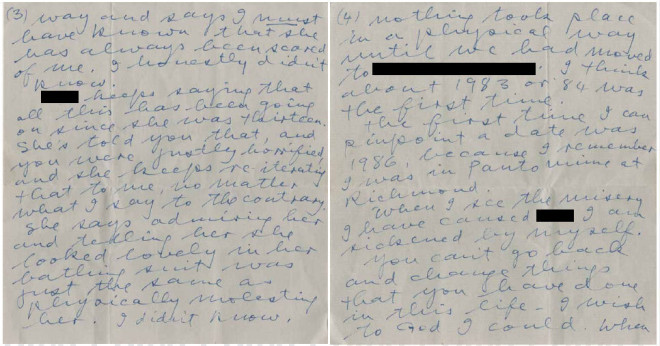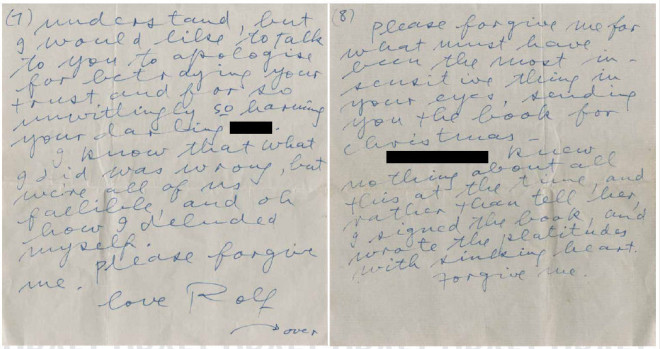 The jurors were shown the letters on Friday but they have only just been published.
The letter sent by Harris to a plaintiff's father in 1997