British singer Adele has enjoyed a boost in her income with reports that her 2016 world tour earned at least £500,000 ($625,000) per night.
In promotion of her Grammy-winning third album, 25, the Hello singer performed 107 dates around Europe and North America. According to The Sun, accounts reportedly filed by her company, Remedy Touring, listed a healthy profit of £11.5m ($14.3m) between October 2015 and April 2016, which works out to be a £522,727 income per date.
Adele, who is listed as the sole director of Remedy Touring, performed four nights each in Manchester and Birmingham while also hosting an epic eight-night residency at London's O2 Arena in March and April. Other cities visited include Glasgow, Amsterdam, Paris, Antwerp, Chicago and Toronto.
The Rolling In The Deep singer also played eight dates at the Staples Center in Los Angeles and six nights at Madison Square Garden in New York City.
Addressing the tour's grossing figures, a source told the newspaper: "Given this was Adele's first ever world tour her earnings really are incredible. If you break it down then she was making more than half a million quid every single night."
The insider added: "The latest accounts just go up until April, when she was only a few months into the tour, which make it all the more astounding. Adele was selling out arena after arena every night so her income would definitely have shot up at the same rate throughout the rest of the year. It's no wonder she was so keen to upgrade to stadiums for her upcoming Australia tour."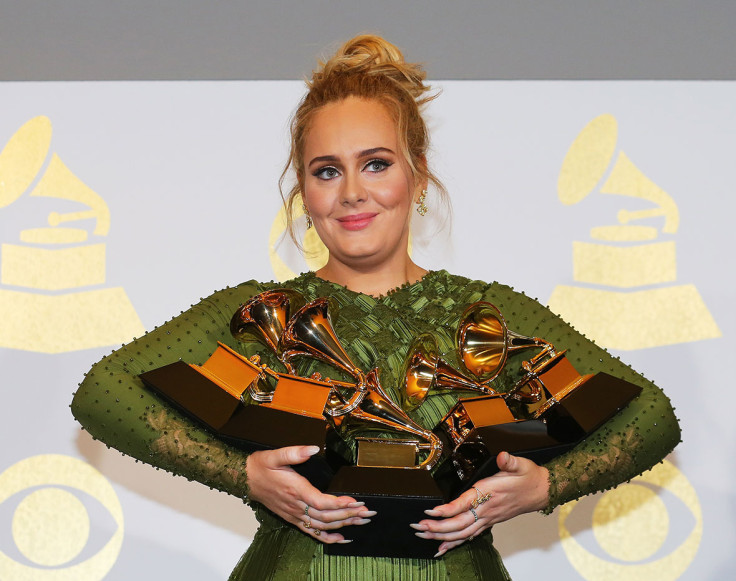 After a few months break, Adele will resume the tour on 28 February with a leg in Australia and New Zealand. The Someone Like You singer will then return to her home turf in the UK for a four-night run at London's Wembley Stadium.
According to The Sun, Madonna claims the highest-grossing tour of all time with her 2008 Sticky & Sweet Tour taking in £3.8m a night while Bruce Springsteen follows in second place thanks to his 2013 Wrecking Ball jaunt earning £2.2m each date.
Adele is currently basking in glory following her triumph at the Grammys 2017. The singer-songwriter walked away with five awards, including the prestigious album of the year for 25. She also scooped both the song and record of the year accolades for the critically-acclaimed ballad Hello.
Listen to Adele's Hello: