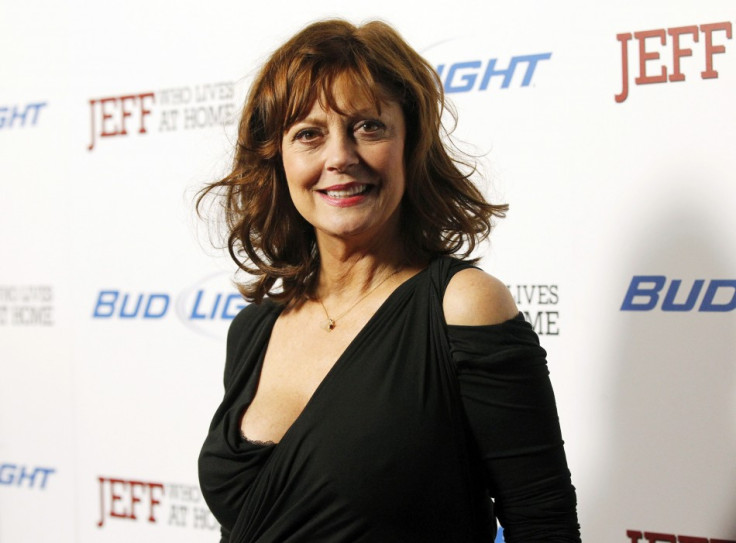 Hollywood actress Susan Sarandon has opened up about her sexuality saying that she is "open" to a relationship with a woman.
The 70-year-old star, who has been married twice, has had several high profile relationships and most recently ended a five-year romance Jonathan Bricklinman who is 30 years her junior.
The Feud: Bette And Joan star told PrideSource on Tuesday: "Yeah, I'm open. My sexual orientation is up for grabs, I guess you could say."
"I'm a serial monogamist, so I haven't really had a large dating career," she explained. "I haven't exactly been in the midst of a lot of offers of any kind.
"I'm still not! I don't know what's going on! But I think back in the '60s, it just was much more open."
According to Mail Online Sarandon added that she has always had an affinity with "outsiders" as she has felt marginalised at times herself.
"I feel like an outsider myself. My people, my family for all these years have always been my allies and have always been very, very important to me, very dear to me through the AIDS crisis and everything," she explained. "It's just a natural, very easy extended family for me."
The actress has previously spoken about her sexuality telling Ellen DeGeneres in 2015 that she was "actively looking" for a new love.
"I would leave open the age, the colour, the gender even. I'm open. It increases your chances, doesn't it?" she said.
Three years earlier, during the promotional tour for her 2011 film Jeff, Who Lives At Home, which explored the experiences of widowed and divorced women who were turning to other women for love, she told The Metro newspaper: "It doesn't matter the age, race, gender of the person you choose to be with. What's difficult is being intimate with another human being. Once you learn to do that, the rest is just details.
"There are so many people who found themselves in unforeseen situations. Where you come down on the sexual spectrum is very flexible but it takes courage to be vulnerable to another person – that's the big step that has to be taken."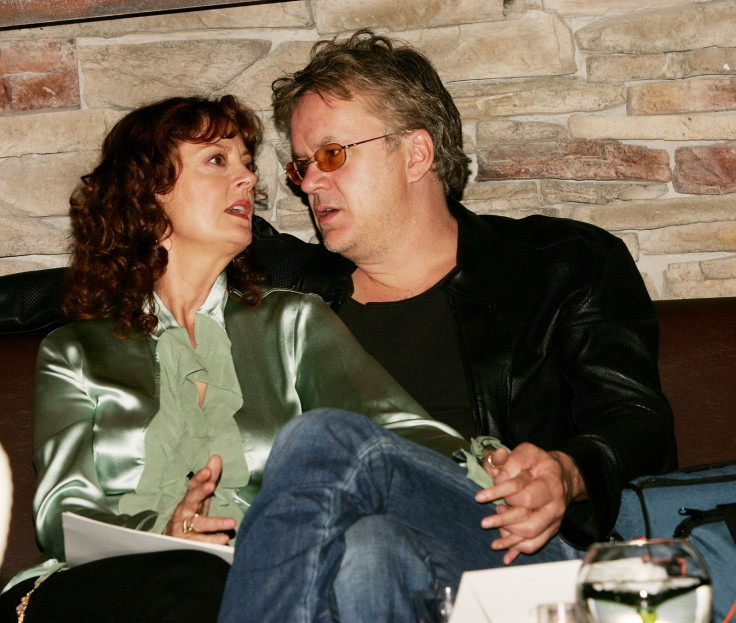 The Oscar winning actress first married actor Chris Sarandon at just 21 years old, in 1968. While the relationship ended in divorce in 1979 she retained her married name.
In 2009 Sarandon split from The Shawshank Redemption actor Tim Robbins after 23 years together. The former couple have two sons Jack, 27, and Miles, 24, as well as Eva, 32, her daughter from an earlier relationship.
They parted ways after Tim, 58, went through what he called "a midlife crisis" and "insanity". A year later, Sarandon met Jonathan Bricklinman on a road trip to Chile in 2010.
Feud stars Sarandon as Bette Davis and follows the rivalry between her and Joan Crawford, played by Jessica Lange, during the filming of the classic movie Whatever Happened To Baby Jane?
Catherine Zeta Jones will play legend Olivia de Havilland, whilst Kiernan Shipka takes on the role of B. D. Hyman.