Rolling Stones: We'll Perform at London 2012 Olympics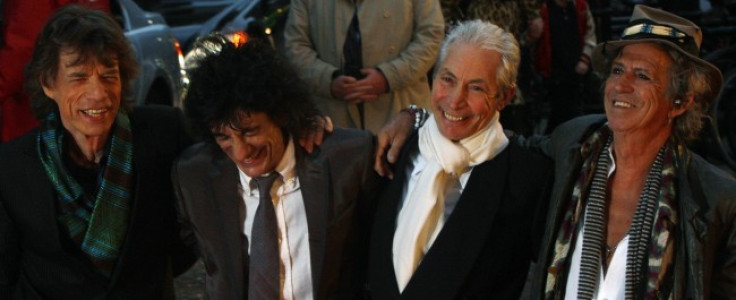 The Rolling Stones are set to join the best-of-British line-up to perform at the London Olympic Games.
Despite earlier reports suggesting that the group were not going to appear at the games, Ronnie Wood has let slip that the rockers have been in talks with London 2012 bosses to perform at the opening ceremony.
Wood said he had been asked to perform at both opening and closing ceremonies - in different bands.
The 64-year-old guitarist told the Sun: "Yeah, we've been asked. We were asked to open it with the Stones and close it with The Faces.
"I would be the first biathlete musician," he added.
The launch ceremony, which is expected to see Paul McCartney, Adele, Blur and Underworld take to the stage, is being directed by filmmaker Danny Boyle.
Wood's comment came just days after a Rolling Stones representative insisted the band would not be involved with the event.
"The Rolling Stones wish to point out that they are not performing at any concerts tied to the 2012 Olympic Games," it said.
© Copyright IBTimes 2023. All rights reserved.