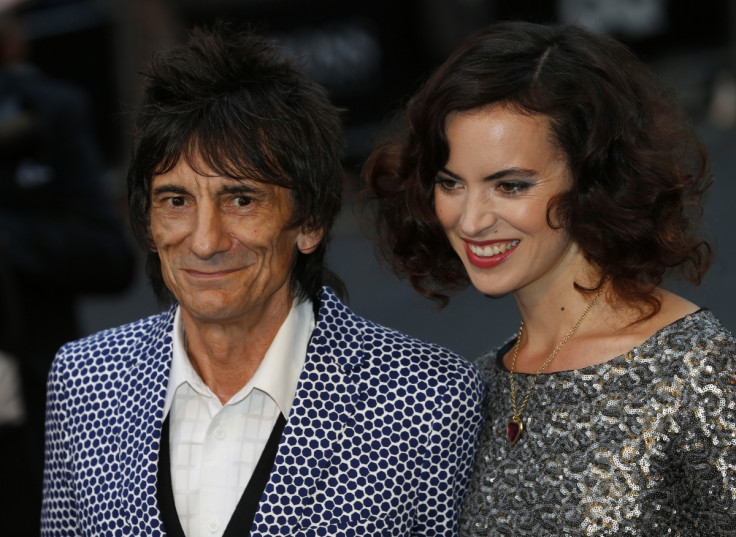 Ronnie Wood celebrated his 70th birthday by sharing an adorable photo of his twin girls, who he and his wife Sally, 38, welcomed last year. The Rolling Stones guitarist turned a year older on 1 June.
Wood's daughters Gracie Jane and Alice Rose turned one a day before their father's 70th birthday. To mark his big day, the rocker took to social media to share a photo of himself with his daughters.
In the photo, the legendary musician can be seen with a big broad smile on his face with his daughters. The little ones are wearing matching pink jumpsuits with hearts on them, while their father can be seen dressed in a black suit jacket paired with a white shirt.
"It's a joint celebration ~ Turning one & 70! Thank you all for your good wishes," he wrote on Twitter.
Wood's little girls have changed his life for the better as he has cut down on his sugar intake, which he and his wife felt was keeping him up at night.
"For Ronnie, it means less Red Bulls and for the twins it's more naps during the day," Sally explained, reports The Mirror.
Wood added: "We're sleep training them at the moment, and that involves me getting sleep training. I've had to give up fizzy drinks."
"I suppose I'm a sugar junkie, but I didn't realise I was. I've had to cut down on my Red Bull and have sugar-free things."
He also said that he has gone seven months without cigarettes and even took up long distance running that he does around a forest near his home in Berkhamstead.
"I feel so much better," Ronnie said. "I can go longer now. I run everywhere," he said.