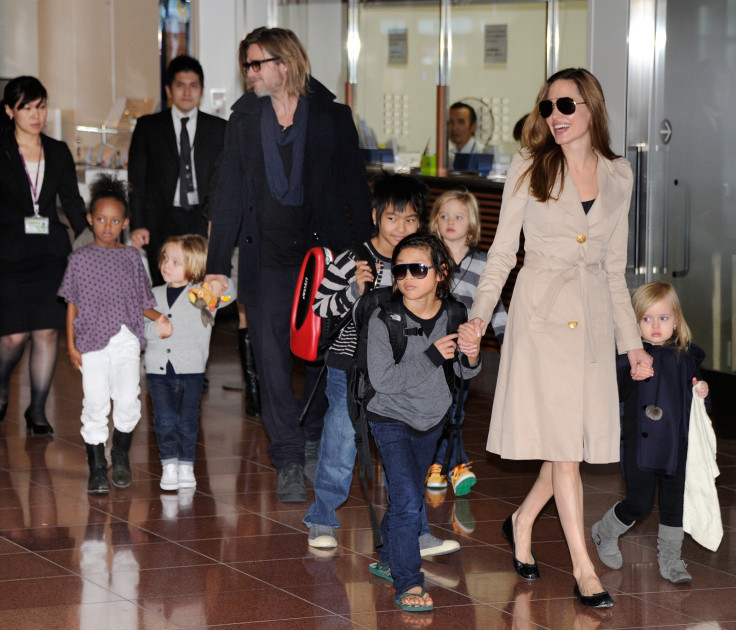 Angelina Jolie's children are planning something special for their mother as her birthday is right around the corner. She will be turning 42 years old on 4 June.
As this will be the Maleficent star's first birthday without her former husband Brad Pitt, 53, in 12 years, their six children - Shiloh, Maddox, Knox, Vivienne, Zahara and Pax – want to surprise their mother with special gifts.
"Angie's birthday is coming up but there won't be any family reunion," a source told HollywoodLife. "She and the kids will have a small celebration. The kids love special days like this and want to go all out for their mother."
So what are the children up to?
Being the oldest of six children, "Pax and Maddox are leading the charge and they are all working on personal art projects to give her as gifts and plan on making her a birthday cake from scratch," the source said.
"The kids love their mother and are very aware this will be a more difficult birthday since the split."
Hopefully, the children's DIY birthday projects will cheer up their mother as it was earlier reported that she was feeling "sad and lonely" after she filed for divorce from Pitt in September 2016.
"The last few months have really taken a toll, and she's been feeling extremely sad and lonely," a source previously told the gossip site. "All of the kids are worried about her — Maddox particularly. He's assumed the role of 'man of the house' now Brad [Pitt] is no longer there. Maddox is constantly trying to get his mom to cheer up and live a healthy, happy life."
Pitt recently opened up about his divorce in an interview with GQ Style and blamed his alcohol problem for the breakdown of his marriage to Jolie.
"But me, personally, I can't remember a day since I got out of college when I wasn't boozing or had a spliff, or something. I mean I stopped everything except boozing when I started my family," the actor said. "But even this last year, you know – things I wasn't dealing with. I was boozing too much. It's just become a problem," Pitt told the magazine."