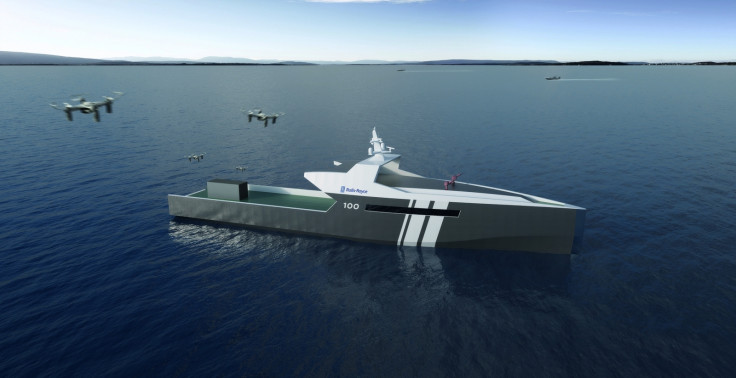 Rolls-Royce has detailed its ambitious plan to build autonomous ships to lead navies around the world. The UK-based companyhas plans to build a 60m-long autonomous vessel, which would be capable of maintaining a range of 3,500 nautical miles with speeds going above 25 knots.
The ship is designed to handle a plethora of single role missions such as "coastal patrol and surveillance, logistics support, or as part of a fleet deployment, protecting conventional manned warships", according to the company.
The new ship will use what Rolls-Royce calls the world's first Intelligent Awareness System — a combination of Artificial Intelligence and multiple sensors — to operate autonomously. The company says it would be able to operate for 100 days without maintenance or other works. Self-piloting capabilities will reduce the number of people on board, and save costs by reducing the amount of investment and space required for crew quarters and food supplies.
According to Benjamin Thorp, Rolls-Royce general manager of naval electrics, automation, and control, "Such ships offer a way to deliver increased operational capability, reduce the risk to crew and cut both operating and build costs."
As for power, Rolls-Royce's autonomous vessel will use a reliable, fully electric propulsion system to run. The company will also install solar panels and 3,000kWh of energy storage in the vessel to extend the amount of time it can remain on standby.
There's still no word on the exact time of the roll out of the ship, but Thorp says the company "expects to see the introduction of medium sized unmanned platforms, particularly in leading navies" in about 10 years. The company has also not named any customers for its self-piloting ship.
The move from Rolls-Royce comes as tech luminaries continue to flag the risks associated with machine intelligence. To address some of those concerns specifically, the company has said it is already undertaking "significant analysis of potential cyber risks" to "ensure end-to-end security" for its vessel.