West Bromwich Albion forward Romelu Lukaku wants a permanent move to The Hawthorns after netting nine goals in eight starts during his loan spell from Chelsea.
The Belgian striker scored twice in the 3-2 defeat to Reading and is the club highest scorer this season with the club seventh in the Premier League.
Lukaku joined Chelsea in the summer of 2011, but has made just six starts for the club since moving from Anderlecht and is hoping to make his year-loan deal at Albion a permanent one.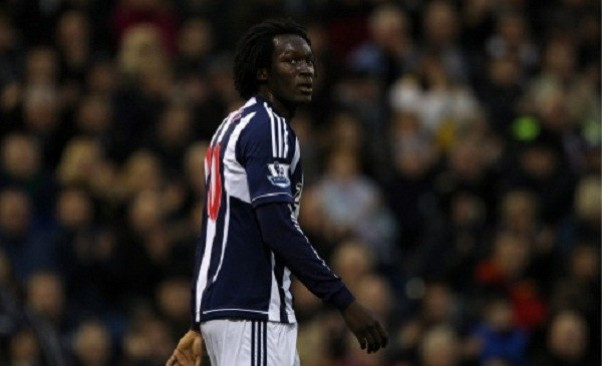 "At this time I'm just looking at my own (situation) and West Brom. I don't really care about what Chelsea are doing at the moment," said Lukaku.
"The next two years will be good for me at West Brom. They will help me build up for a great career, that is for sure. Hopefully, after the January window, we will be able to start talking about that.
"We have a good squad. We have a manager who is very good, we've very good players that can help him every day and hopefully if I continue like this I will get more regular football.
"You have to be somewhere where you are connected with the people. You have to be in a good environment. Where I am now is similar to when I was in Anderlecht. That's why I have settled very well here. On the pitch, I want to win."
Chelsea rejected the opportunity to recall Lukaku from his season-long loan spell after the deadline passed last Monday, with the club instead opting to sign Demba Ba from Newcastle United.
The Belgium international represents one of a new breed at Stamford Bridge, with the club taking a ruthless stance over the contracts of players in their 30s, as Frank Lampard and Ashley Cole both prepare to leave in the summer.
Blues goalkeeper Petr Cech said: "There are still six months to go until the end of the season so we will see whether he stays or not. I'm not a director but if he keeps playing like that he will keep asking about the extension," he said.
"The team has changed, his age has changed, but he's still important for the team. He might not start every game or play every game but when he plays he plays well with his quality and experience, so this is something that is great to see.
"I've known him for a long time and he's been a fantastic player for the club, and he continues to be so."