RSK Federation supported by Bitcoin industry for 'belt and braces' smart contracts security
Some 25 big names in Bitcoin have joined the RSK Federation.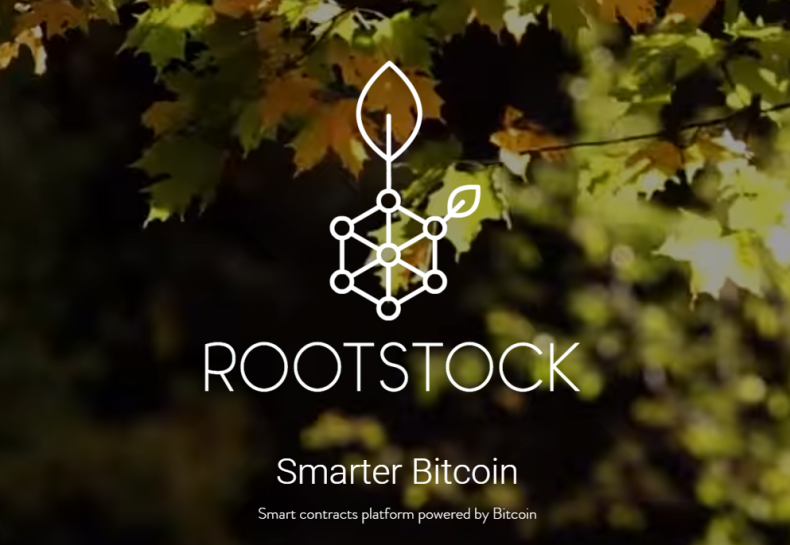 RSK, the Buenos Aires-based company that combines smart contracts on Ethereum with the security provided by Bitcoin, has announced that a host of well-known crypto firms are joining its federation of validators – the RSK Federation.
The list of companies includes Bitcointoyou, Bitex, Bitfinex, bitFlyer, Bitgo, Bitoasis, Bitpay, Bitso, Bits of Gold, Bitstamp, Blockchain, Blockchain Intelligence Group, Blocktrail, BTCC, BitKan, SurBTC, CoinBR, Huobi, OKCoin, Paycase, Tether, Unocoin, and Xapo. Rootstock said the number of members registered is growing every week.
Sergio Lerner, RSK chief scientist, is working with several universities and security experts across the industry to develop smart contract security standards and best practices. RSK launched its initial Testnet (Lotus) on May 2016, which is currently being tested by a number of selected partners. During Q3, RSK will continue to add new use cases to its platform and additional hashing power to its merge-mining network. The company expects to release its new version of the Testnet (Turmeric) by the end of September 2016 and launch its production network (Ginger) during Q1 2017.
Rootstock said its hybrid security model comprising merged mining on the Bitcoin blockchain and the RSK Federation will push forward institutional uses cases. The need for robust security within the evolving smart contracts universe was highlighted by the recent attack on The DAO – and the crypto community has also been shaken by today's hack of Bitfinex.
Diego Gutierrez Zaldivar, RSK Labs CEO, told IBTimes UK that smart contracts security is a thing they had in their minds from the very beginning. "One of our early goals has been financial inclusion so security was not an option for us because we are talking about smart contracts that will handle loans for some of the poorest people in the world, who will be using the platform."
Sergio Lerner's background is in security; building secure platforms and doing security audits on software. Lerner told IBTimes UK: "Technically, what we would like to achieve is a system that can withstand the type of attacks that have been documented in the security and cryptocurrency community.
"So we have a back-up system in the event that the miners have any problem with mining. Then the federation can take over and continue mining with a back-up system."
Lerner said the platform therefore includes "security checkpoints involving the federation and the miners, so if any part of the system fails then the other compensates that".
Zaldivar added: "We are combining both of these worlds – we rely on the federation, but we don't completely trust it, otherwise it would be a single point of failure, and we add the mining network to the mix. At the end we have something that is very secure – it has the security of the Bitcoin network to handle the release of funds, but it also has the federation in case some proportion of hashing power decided to attack the RSK network."
Lerner pointed out that it's simply not possible for a system to go from launch to fully decentralised in one fell swoop. He said some power will reside with the federation to begin with, but as the platform evolves that power will be shifted to the users and to the miners; eventually every stakeholder in the community has voting power, and new features will be added as the platform scales to a decentralised network.
Zaldivar said he is constantly travelling to China and has a good relationship with mining pools that currently account for over 80% of the hashing power of Bitcoin. RSK is backed by Bitmain and also has good relations with the likes of BTCC and BitFury. He said there are also a number of Dapp partners testing their applications on the platform, which is compatible with Solidity.
"So far the main components of the RSK network are in place. We have merge mining, we have a peg system and we have use cases being tested on our development platform as we speak.
"We took a number of strategic solutions; one was not to build our own token but to use Bitcoin. Another was to merge mine with Bitcoin to align the interests of the mining community, and the last decision was to keep full compatibility with Ethereum at all times, so the development community doesn't have to make a hard choice between one platform or the other.
"We harm the whole ecosystem by not working together; we should understand that all our goals are bigger than individual efforts."
Lerner added: "There is also the network effect of having seamless smart contracts platforms, not splitting between different compilers. When we think about smart contracts, we are thinking about a kind of new operating system, a kind of new compiler, new ideas, new attack vectors.
"It's very important that there is healthy competition between the smart contract platforms while we stick to the same standards. So whatever a company does in one platform, we can learn on the other so we can build better functional blocks."
In tests, the platform has been achieving transaction rates of up to 300 transactions per second (tps). "We want to have scalability, at least the scalability that PayPal has, which is around 150 tps. But also we want to be decentralised, so basically what we will do is to protect the network from early attacks and then increase tps as the network matures. Our early simulations show that we can do 300 tps but that doesn't mean that we will allow 300 tps from the very beginning," said Lerner.
Another big scalability challenge going forward will be hard drive storage because a blockchain that handles 300 tps will grow at a pace of around a terabyte per year.
"We have a plan to incentivise full nodes so they get paid for storage - not only incentivising mining power but storage as well. The difficult part is how to ensure that somebody has been really storing the blockchain and not putting a lot of proxies in front of one blockchain, and getting paid 100 times for the actual investment of only one computer.
A proof of storage of the blockchain solution proposed by Lerner is on the RSK roadmap for next the first or second quarter of next year.
"There are different types of proof of retrieval of information, which is proof that you have a unique copy of the blockchain; it requires that your copy is different from any other copy on the planet, so you encode your blockchain in a certain way that you are able to prove that that information that you have is unique," he said.