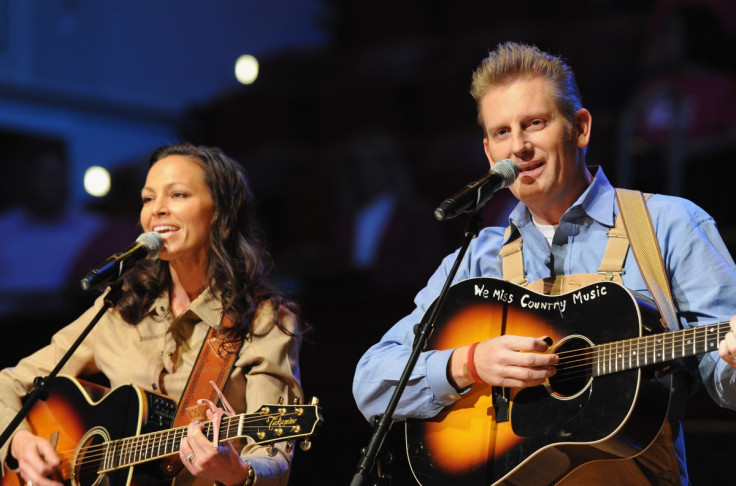 Almost three months after Joey Feek's death, her husband and singing partner Rory has shared an emotional video of his deceased wife along with daughter Indiana. The country singer duo went through a roller-coaster ride during Joey's battle with cervical cancer, which ended tragically with her death in March.
In his blog post This Life I live, the 51-year-old Grammy nominee recounted the pain and agony he suffered in the past three months after losing his wife. He admitted that the last few months of Joey's painful survival and death has erased the good memories the couple shared together for 13 long years.
"I thought I would be able to remember the good times we had and the love we shared here at our farm... the amazing thirteen years of life we had together. But I couldn't. It was gone. All I could remember of her was the end. The five months of dying. The Joey that had no hair and couldn't get out of bed. The mother that could barely hold the baby she loved."
The country singer and father of three daughters shared a video of Joey and Indiana as a newborn and remembered the good old "perfect" days, claiming the emotional video has finally enabled him to remember his loving wife in good ways without the pain.
"Life was perfect that day, so was Joey," he wrote. "Completely unaware of the difficult news that was in store for her in just a few weeks, and the beautiful, tragic end that would come 18 months later. And unaware also that her story would be shared and followed by millions of people who would love and pray for her and for us."
In his blog, the singer added that the "6 terabytes" of their lives is "so very healing" for him and after watching only a few months of their happy days, the "frail and dying" Joey in hospice in Indiana is replaced by an "alive and well" happy mother and wife.