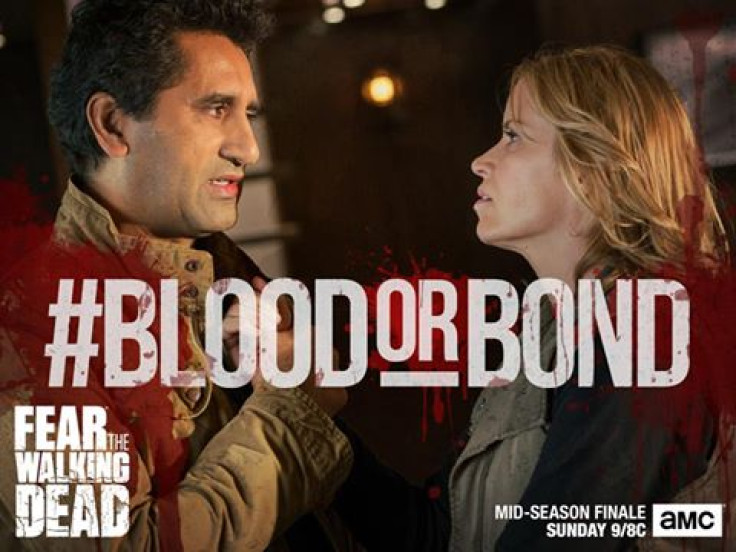 Fear The Walking Dead season 2 is heading towards its mid-season finale and the promo and synopsis released by AMC narrates a depressing future for Travis, Madison, Nick, Alicia, Chris, Daniel and Strand.
In an exclusive interview with IBTimes UK, Cliff Curtis, who plays Travis Manawa in the zombie horror series, reveals his character's future equations with his lady love Madison and the complications surrounding his son Chris.
"It's a tough challenge [for Travis] on how he is going to take care of his son," he told us. "And this is going to create a lot of conflict between him and Madison and the other kids because now he is much more focused on his son."
Chris (Lorenzo James Henrie) is in a dire situation as he is unable to differentiate between the living and the dead. After killing Reed in the yacht, he nearly watched his father's fiance being taken down by the walkers. Alicia saved the day by alerting Madison who made it alive from a bunch of walkers. However, the scene raises more concerns over Chris's weakness and lack of adaptability in the post-apocalyptic world.
The scene has also raised doubts in the minds of fans and there is speculation about Madison's role in handling the crisis. Curtis thinks the efforts to bring together the team will create friction between Kim Dickens' character and Travis.
"His son is his primary concern now, and that's going to be a problem for their relationship and his relationship with the kids," the 47-year-old actor said and teased a strong emerging leader in Madison in FTWD season 2.
"Madison emerges as the true leader in season 2. I think in season 1 it's [the responsibility] more of a two-hander and more evenly weighed between Madison and Travis. And in season two she is much more adaptable and pragmatic about killing and is more willing to take action. And so naturally in season 2 she will emerge as the leader of the group. That's what I am saying. But Travis is the slowest one to adapt and the last one to take action."
Before concluding the interview, the actor gave us a little insight into Alicia and Nick's future in the post-apocalyptic world. They have emerged as strong characters during the second season and their quick adaptability and swift actions promise a great storyline ahead.
"Fans of the show are going to enjoy how Alicia's character evolves and they are going to grow as well. She and Nick are going to have a very strong story in the second season. We are going to see how they are coping with the apocalypse. They have got great storylines," Curtis teased.
Fear TWD season 2 will air its mid-season finale at 9pm on Sunday 15 May on AMC. The episode will simulcast in the UK on 22 May on BT at 2am.