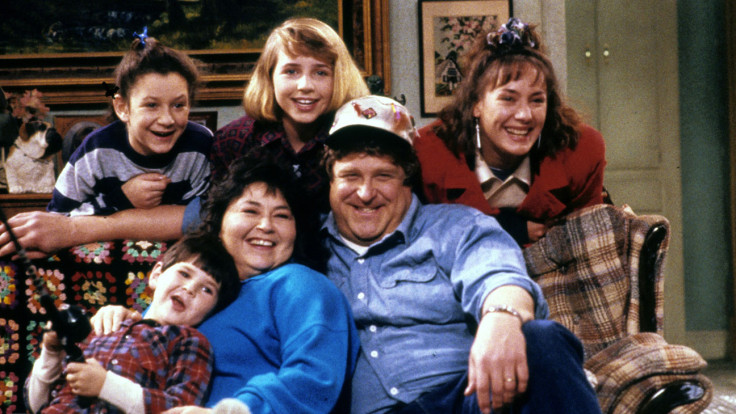 American sitcom Roseanne enjoyed celebrating its revival on Tuesday (16 May) as a few actors who made up part of the Conner family reunited at the ABC Upfronts at Lincoln Center.
Stars Roseanne Barr, John Goodman, Laurie Metcalf, Lecy Goranson and Michael Fishman gathered together along with the Connors' iconic living room couch.
It was officially announced that ABC would produce a revival of the series, set to air as a mid-season replacement in 2018, with the original cast returning for the eight brand new episodes.
The network's president of Entertainment, Channing Dungey, confirmed the news over the course of a press call ahead of the upfront presentation.
He said: "The Conners' joys and struggles are as relevant – and hilarious – today as they were then, and there's really no one better to comment on our modern America than Roseanne."
The popular show was broadcast on ABC in between 1988 and 1997 and was lauded for its realistic portrayal of the average American family. It centred around Roseanne Barr and revolved around the Conners – an Illinois working-class family.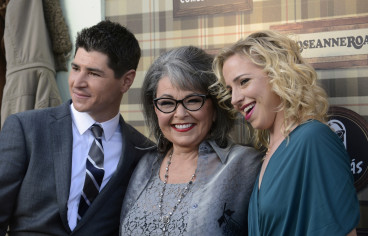 The show was a huge success – reaching number one in the Nielsen ratings – becoming the most-watched television show in the US from 1989 to 1990. It remained in the top four for six of its nine seasons and in the top 20 for eight seasons. It racked up a formidable 25 Emmy nominations and won four.
Roseanne played the family's titular matriarch while Goodman had played her husband Dan and Metcalf had portrayed her sister Jackie. Goranson starred as Roseanne and Dan's daughter Becky while Fishman played their son DJ.
Though Sarah Gilbert – who played their sullen middle child Darlene – was not at the event, she is also expected to reprise her role. It is said that Gilbert "spearheaded" the reboot and is an executive producer on the comeback series.
The final episode of Roseanne's ninth season revealed that Dan's heart attack in season eight ended up killing him – but writers have managed to bring him (John Goodman) back from the dead for the forthcoming series.