Rosh Hashanah 2017: UK synagogues get armed police protection during Jewish High Holy Days
Met Polcie to increase presence in key Jewish areas as terror threat levels remain severe.
Armed police will patrol synagogues and other key sites in the capital as part of security arrangements for the upcoming Jewish High Holy Days period.
Metropolitan Police said they are working with a number of Jewish community groups Shomrim, KaSPA (Kehilla Security and Protection Association) and the Community Security Trust (CST) to ensure all events throughout the period are protected.
The Jewish High Holy Days start from the evening of 20 September with Rosh Hashanah and continues on to 13 October.
Officers are keen to stress that the increase in police presence, including armed and non-uniform officers, is not based on any specific intelligence but are aware some people may use the key event in the Jewish calendar to "display offensive or hateful views".
The UK's terror threat level was recently heightened from severe to critical in the wake of the Parsons Green tube attack, but has since been lowered back to severe, meaning an attack is highly likely.
According to the CST, the number of anti-semitic incident in the UK rose to an all-time high in the first six months of 2017. According to figures, There were 767 acts of anti-Semitism recorded nationwide between January and June this year, a 30% increase compared with 2016.
Superintendent Nick Aldworth, who is leading the policing activity for the High Holy Days period in London, said: "This year, London has been affected by tragic acts of terrorism and heightened levels of threat but we are determined that all communities in London should feel safe to continue their daily lives.
"For the Jewish community, this means marking the High Holy Days as normal, so officers across London are working with partners and the Jewish community to ensure events are secure.
"As a result, communities in some areas may see a greater level of police officers - both armed and unarmed, uniformed and in plain clothes - than normal. Their presence is not based on intelligence about a specific threat but is a precautionary measure at a time when communities may be more visible, as larger numbers go to worship during this time.
"I urge the public to remain vigilant and contact the confidential Anti-Terrorist Hotline if they notice any suspicious or unusual activity, whether linked to the High Holy Days period or otherwise. We all have a role to play in protecting our communities from terrorism."
Chief Superintendent Dave Stringer, Met lead for community engagement, said: "This is a time for people to come together with family and friends and we want to them do so safely and securely.
"The police are here to protect everyone no matter the time of year but we are aware that when large groups of people gather there may be a particular need to reassure communities that we will keep them safe. Sadly, we are also aware that some people may use this occasion to display offensive or hateful views.
"Therefore we also want to make sure the community know we are here to support them if they are a victim of hate crime and we will deal with any hate incidents speedily and robustly."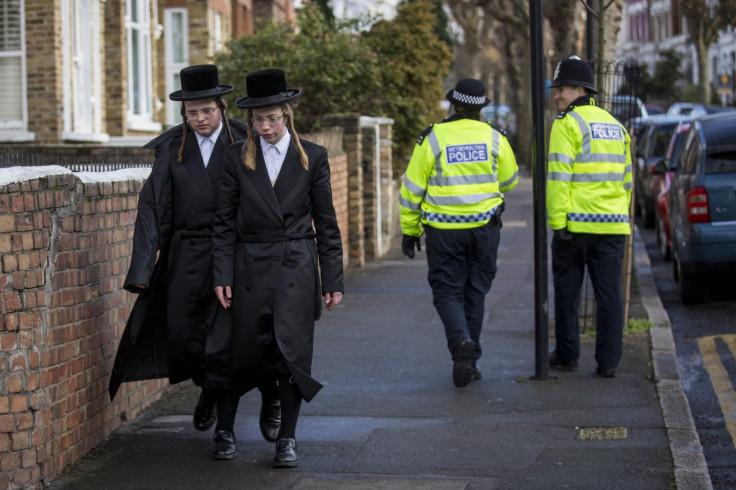 © Copyright IBTimes 2023. All rights reserved.