British Jews are said to be suffering "intolerable levels" of abuse in the UK, with anti-Semitic crime at the worst level on record after rising for the third year running.
Home Secretary Amber Rudd vowed to investigate the surge after figures also showed less than 2% of all reported anti-Jewish crime last year saw a prosecution and almost half of police forces failed to bring a single charge.
The figures were compiled from data received via Freedom of Information requests submitted to all UK police forces by the Campaign Against Antisemitism (CAA).
The organisation said the problem had become so bad some members of the Jewish community may soon leave Britain, should the situation not improve.
Last year there were 1,078 anti-Semitic crimes reported to the police – a rise of about 15% from 2015, and of 45% from 2014.
Almost two thirds of incidents last year were reported in London and Manchester, home to the largest Jewish communities in the UK.
The CAA said its own monitoring of court proceedings found that despite 10% of anti-Jewish crimes reported in 2016 being classed as violent, there was just one prosecution.
In total, just 15 (1.4%) of anti-Semitic crimes reported last year led to court action, while just 89 crimes led to charges – a drop of about a third compared to the previous two years.
The CAA said a consistently elevated level of anti-Semitic crime "has become the new normality for British Jews" and followed broken promises from the authorities to clamp down on the issue.
Gideon Falter, chairman of CAA, said: "2016 was the worst year on record for antisemitic crime, yet instead of protecting British Jews, the authorities prosecuted merely fifteen cases of antisemitic hate crime, including one solitary violent crime. The failure of police forces and the Crown Prosecution Service to protect British Jews is a betrayal.
"The solutions are simple, but whilst the right promises are being made, little has been implemented. The result is that British Jews continue to endure intolerable levels of hate crime."
Falter went on to say that while Britain "has the political will to fight antisemitism and strong laws with which to do it" those in charge are "failing to enforce the law".
He added: "There is a very real danger of Jewish citizens emigrating, as has happened elsewhere in Europe, unless there is radical change."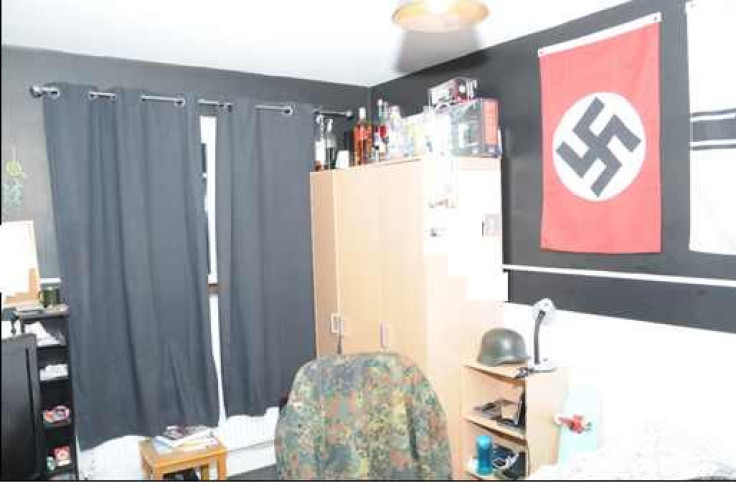 The CAA, which has called for police and prosecutors to be given more training on hate crime, claimed anti-Semitic incidents had also worsened in the initial months of 2017.
This includes the firebombing of kosher restaurants in Manchester last month and an incident in May during which a man allegedly chased Jews down a London street while brandishing a meat cleaver.
Home Secretary Amber Rudd said in response to the CAA's report: "Hate crime of any type is not acceptable. Everyone in this country has the right to be safe from violence and persecution.
"We are working together to tackle antisemitic hate crime in all its forms and using the full force of the law to protect every person in the UK. Our Hate Crime Action Plan has encouraged further action against hate crime across the police and criminal justice system.
"This includes encouraging more victims to report incidents to the police. We will consider the report's recommendations carefully as we develop new ways to rid the country of this sickening crime."