Rotherham Abuse Scandal: How Much Did Labour Government Know?
A Home Office researcher investigated trafficking and underage prostitution in Rotherham in 2002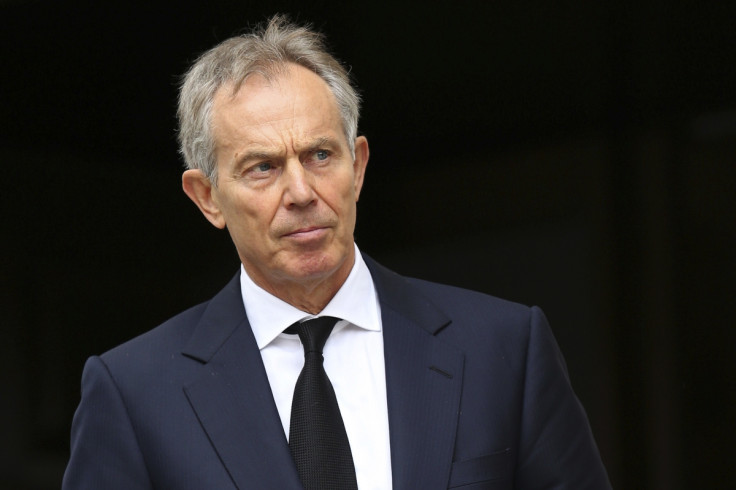 A House of Commons committee is to investigate whether Tony Blair's government knew about the Rotherham child abuse scandal, as far back as 2001.
The Independent on Sunday reported an inquiry will happen after it emerged a researcher at the Home Office was conducting an investigation in 2002 into trafficking and underage prostitution by Muslim gangs in Rotherham.
But her work was shelved by the Labour-run council when she attempted to blow the whistle.
Keith Vaz, chairman of the Home Affairs Select Committee, told the Sunday paper he would ask the home secretary, Theresa May, to what extent the Home Office knew at the time.
"We would be very keen to get from the Home Office a full and frank response to the research that was commissioned in 2002. This is an essential part of the jigsaw to determine why the council failed to act, and whether the Home Office could have done more to ensure that it did act," he said.
"We want to see every piece of information the Home Office holds on this, and I will be writing to the Home Secretary to ask that the databases are searched to see what files it holds on this horrific behaviour in Rotherham."
The researcher's investigation came at the time the former Labour government wanted to pacify relations with the Muslim communities following the race riots of 2001.
Tensions within the cabinet were also boiling over when former foreign office minister Denis MacShane was nearly sacked by his boss, foreign secretary, Jack Straw, after calling on Muslims in the UK to choose between the "British way or the way of the terrorists".
MacShane made the extreme comments after a 24 year-old from South Yorkshire tried to bomb Israelis in a bar in Tel Aviv in 2003.
Ironically, MacShane was disciplined following protests which were led by one of the politicians now at the centre of the sex abuse scandal in Rotherham, the paper added.
Professor Alexis Jay's report revealed that more than 1,400 young girls were groomed by gangs, mainly consisting of men of Pakistani heritage, between 1997 and 2013.
© Copyright IBTimes 2023. All rights reserved.