Members of Rotherham Council failed to act on allegations of widespread child sexual exploitation because they did not think the victims were "worth saving", the former deputy leader has claimed.
Jahangir Akhtar, who stepped down from the post in 2013, rejected suggestions that workers were afraid to identify the ethnicity of the perpetrators for fear of being branded racist.
He told ITV News that the claims were a "get out" and "disingenuous".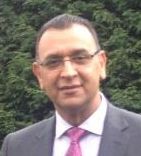 "People did not act because they thought these young vulnerable girls weren't worth saving. I think that's a copout. That's my personal opinion," Akhtar said.
He added that it was clear that "collectively we have failed young vulnerable children".
Akhtar quit last August over claims he knew about a relationship between a girl who was in care and a suspected child abuser. He denied the allegations and said he was resigning out of "courtesy".
11-year-old girls gang-raped
An independent report released on Tuesday found that around 1,400 children were sexually exploited in Rotherham, South Yorkshire, by gangs of men, predominantly of Pakistani origin, between 1997 and 2013.
Professor Alexis Jay, a former chief inspector of social work in Scotland who carried out the inquiry, said that girls as young as 11 were raped by "large numbers of male perpetrators".
In the summary of her findings, Jay spoke of the "collective failures" of police and the council in stopping the abuse.
The report stated there was evidence that senior people in the council and police wanted to play down the "ethnic dimensions" of the sexual exploitation, for fear of being labelled racist.
Between 2007 and 2013, South Yorkshire Police undertook a series of operations to investigate cases of suspected child sexual exploitation, only one of which resulted in convictions.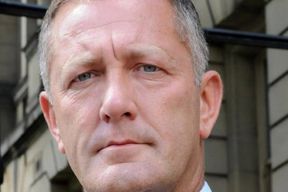 Commissioner refuses to resign
Jay's independent inquiry, which examined how Rotherham's social services dealt with allegations of child sex abuse between 1997 and 2013, found vulnerable girls as young as 11 were gang-raped; beaten; doused in petrol; and taken to towns and cities in the north of England to be abused.
"There were examples of children who had been doused in petrol and threatened with being set alight, threatened with guns, made witness to brutally violent rapes and threatened they would be next if they told anyone," states the report.
South Yorkshire police and crime commissioner Shaun Wright, who was the local council member in charge of children's services during some of the time when the abuse took pace, resigned from the Labour party after the report.
Yet Wright, who was head of children's services from 2005 to 2010, has refused to step down from his current post, despite calls to quit from his own party, council members and the home secretary Theresa May.