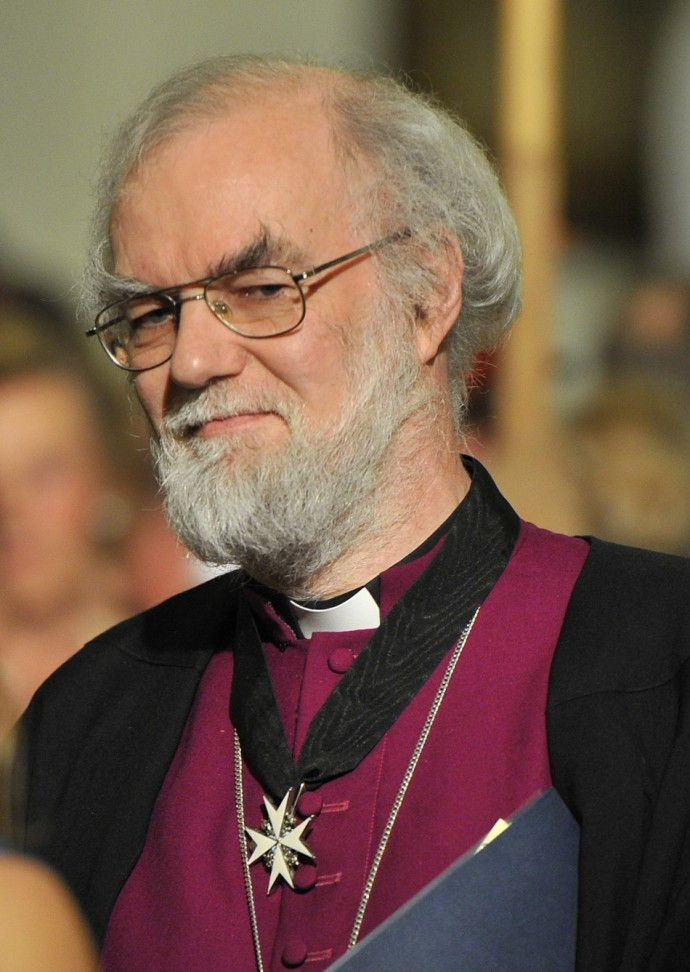 Islam is restoring traditional British values such as shared responsibility, former Archbishop of Canterbury Rowan Williams has said.
In a speech at the annual Living Islam Festival in Lincolnshire on Friday, Williams said Muslims have brought back "open, honest and difficult public discussion" as one of their "greatest gifts" to the UK, The Times reported.
"In Birmingham we have seen a local parish and a mosque combining together to provide family services and youth activities," Williams said.
"It's really important that we respect and try to understand diversity of conscience and belief and conviction. These are not just about what makes us British – they're about what makes us human."
He also criticised some sections of the media for portraying Muslims as "un-British", and bemoaned the "illiteracy" about religion among government figures.
Williams' comments were praised by Muslim groups such as Islamic charity New Horizons. Dilwar Hussain, chairman of the organisation told The Times: "That is a sentiment we would agree with very much.
"We would also be concerned about any of those values being taken to extremes, whether it's communitarianism or individualism."
However, Andrew Copson, chief executive of the British Humanist Association, said that the speech could undermine social cohesion.
"Narratives that promote the view that religious belonging is necessary for social responsibility may be comforting to those for whom the promotion of religion is a profession, but in the UK they are totally unsupported by evidence."
Thousands of people will attend Living Islam over the weekend in celebration of Eid, which was marked by Muslims around the world this week at the end of the holy month of Ramadan.
The discussion programme includes various topics including sectarianism in the UK, religious extremism and sex and relationships.
Hussain maintained that British Muslims have a broad range of tastes and interests and shouldn't be stereotyped as extreme or non-extreme.
Williams stood down as Archbishop of Canterbury to become master of Magdalene College, Cambridge in 2012. In 2008, he came under fire for saying that it was "unavoidable" to apply some aspects of Islamic law in British courts.