Just like his appointment as England manager, Roy Hodgson's announcement of his first England squad since taking over at the start of the month ended up a low key affair.
Unlike previous England managers, who have seemingly chosen squads to appease headline writers rather than win tournaments, Hodgson, in direct parallel to his quiet demeanour, has unveiled a squad with no thrills attached.
Essentially, as Hodgson intimated during his efficient and impressive press conference at Wembley, the 23-man squad is not too dissimilar to the roster we might have been presented with had Fabio Capello not resigned in February.
The glaring omission of Rio Ferdinand and the inclusion of John Terry, is certainly the headline news of Hodgson's first squad as manager. The Manchester United defender has been in decent form for his club during the Premier League run-in, however has been left-out due to footballing reasons, with Terry getting the nod instead.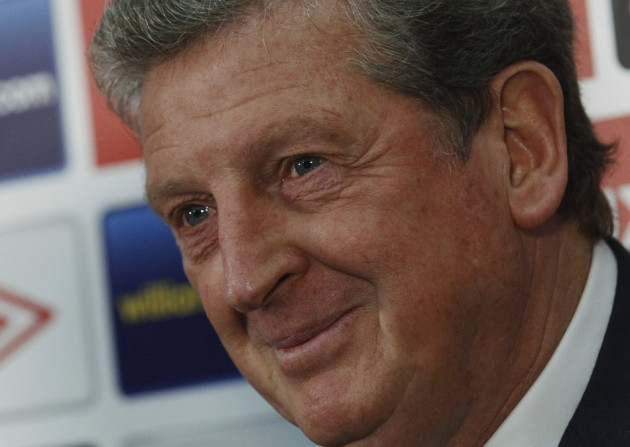 When faced with a barrage of questions concerning Ferdinand's omission, Hodgson had all the stats concerning the 33-year-old's recent availability for England, having made five international appearances over the last two years. It was delivered so expertly, you could be forgiven for thinking Hodgson had rehearsed the figures, ready for his great soliloquy following Paxman-like questioning from the English media.
Given the performances of Ferdinand this season, and the uncertain displays of Terry, Hodgson's claim that footballing reason was totally behind his selection process appears dubious.
With Terry facing criminal charges for using racial language, his relationship with Ferdinand, brother of alleged victim Anton, has been thrust under the microscope.
Handshakes between Chelsea and Manchester United players prior to February's meeting at Stamford Bridge were called off, with the fear that the outcome could influence a dury ahead of Terry's trial. Hodgson's perfectly executed explanation of his decision making process smacked of the same thinking.
It says much about the players that Hodgson has chosen, that an individual who will miss a European Championships for the fourth time in his career, dominated the discussion.
Maiden call-ups for Alex Oxlade-Chamberlain and John Ruddy stirred some interest, however the selection of Stewart Downing and Andy Carroll appeared to overshadow the new additions.
While previous England squads have been brimmed with players whose previous reputation has assisted in their selection regardless of their form, you would think it refreshing to see a player in Carroll, who has three goals and an assist in his last seven club games, earn a call-up. Twitter will tell you otherwise.
The same rule doesn't quiet apply to Downing, but his selection exposes another issue when selecting England teams. By all accounts, Downing has endured a wretched campaign since his summer move from Aston Villa and has a weak body of work this season to fall back on.
Touted as the man to cock the rifle for Carroll to shoot down the opposition for Liverpool, the pair haven't been able to hit it off. No goals, no assists and heaps of misery and ridicule to live with. But should he travel to Poland and Ukraine? Absolutely.
Hodgson will have quickly realised, if he didn't already know it, that when choosing his players the options available to him are limited. Downing's understudy, if you will, in this England side is Adam Johnson, who is one of five players on standby. For all his trials this season, the Liverpool man made more Premier League starts than Johnson has made appearances.
Johnson has averaged just 43 minutes per appearance in the league this season, and therefore his selection would be unjustified ahead of lest we forget a player in Downing who has 33 England caps. Johnson has just 10.
Hodgson revealed on Wednesday that he had confide in several of his club colleagues in the lead up to naming his squad, and when conferring with Roberto Mancini, who allowed Johnson to complete just four league games this season, he will surely have been handed a vote of no confidence.
Coupled with a deficit of alternatives, Downing was the obvious choice to fill one of four wide births, not to mention, as the only naturally left-footed winger in the squad.
In nearly every area, Hodgson's hand has been forced, and those who wish to criticise the squad's quality must do so with the knowledge that whoever had been charge would have selected a similar group of players.
Hodgson must play the hand he has been dealt, during a tournament that could represent a true test of his resourcefulness as a manager. This is England.