England manager Roy Hodgson has risked a backlash by The Football Association by claiming he hopes former captain John Terry is cleared of racial abuse by the governing body.
After being acquitted of a racial aggravated assault charge against Anton Ferdinand on 13 July, Terry was subsequently charged by the FA for using language with a reference to the race of the Queens Park Rangers defender.
As the Chelsea defender awaits the result of the hearing, Hodgson, who included Terry in his European Championship squad amid the judicial charges, is hoping the 31 year old is freed of the allegations by his employers.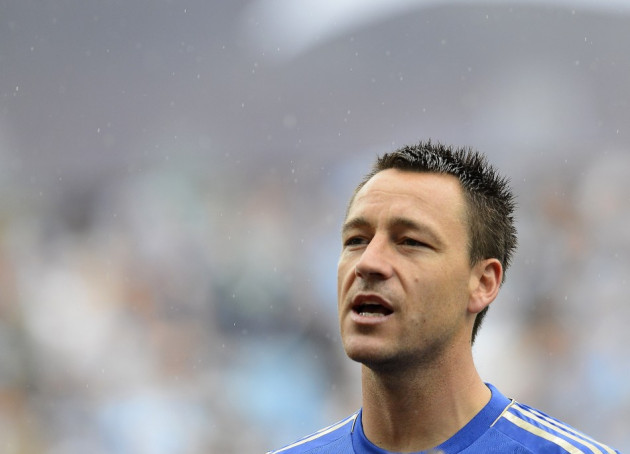 "As far as I am concerned he has a case to answer with the FA and I'll wait and see what happens," Hodgson said. "I'm hoping, and I make no secret of this, that the case will take its course and that John, hopefully, will be freed as he was freed in a court of law, and will carry on playing for England.
"That's my hope. What will happen, I have no idea. As a member of the FA, it's a sub judice situation and I'm not prepared to say any more.
"I thought John did well in the Euros and I'd like to keep using him but this is a case which is way out of my hands. John understands that.
"All I can do, like many of his supporters I suppose, is just hope he gets freed and can continue to play."
Hodgson has risked getting into hot water with The FA in similar fashion to how former manager Fabio Capello encountered trouble after he gave a television interview criticising the decision to strip Terry of the captaincy in February amid the allegations.
Capello resigned over the issue prior to Euro 2012 and the expiry of his contract, leaving The FA to appoint Hodgson permanently in May.
The case involving Terry is the second high profile incident of racial abuse in the Premier League last season after Liverpool striker Luis Suarez was banned for eight matches for his alleged racial abuse of Manchester United's Patrice Evra in October 2011.
While the prosecution couldn't prove Terry guilty beyond reasonable doubt, The FA can bring charges against Terry based on the balance of probability; a lower burden of proof.
Terry has been ommited from Hodgson's squad, along with fellow established players Steven Gerrard, Wayne Rooney and Ashley Cole, for the friendly with Italy in Berne but is expected to return for England's World Cup qualifying campaign starting against Moldova and Ukraine next month.