England manager Roy Hodgson has stated that the Three Lions no longer require the services of veteran central defenders John Terry and Rio Ferdinand. The former West Brom boss feels he has plenty of younger options to choose from in those positions, and that the England team will be better for the decision, going forward to the 2014 Fifa World Cup in Brazil.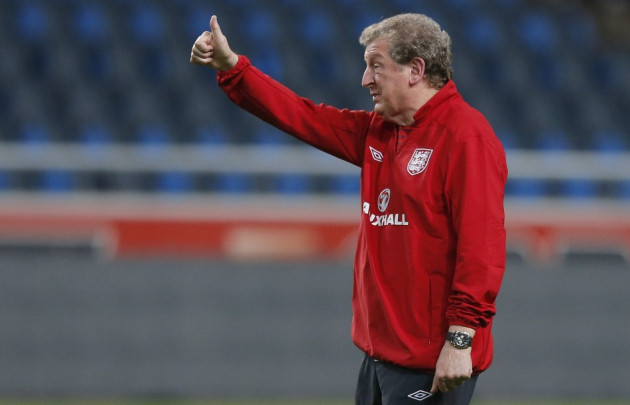 Hodgson's statement will not affect Chelsea captain Terry; the 31-year-old Blues defender has already announced his retirement from international duty, in the wake of the investigation into racist comments directed at QPR defender Anton Ferdinand (Rio Ferdinand's younger brother). However, it is likely to disappoint Rio. The 34-year-old Manchester United star was believed to be open to an England call-up, but that has now been ruled out.
"I've moved on from the Ferdinand and Terry debate and I think the team has moved on from it as well. We are now looking at other players that we can play at centre-half and we already have some pretty interesting alternatives," the England coach explained.
"We've had Phil Jagielka [Everton] and Joleon Lescott [Manchester City] who have done well, Gary Cahill [Chelsea] and Steven Caulker [Tottenham] did well against Sweden and I am also looking for Chris Smalling and Phil Jones [both from Manchester United] to come through. That is what I have got to do, to make certain that amongst that group of players someone will come through and force his way into my attention," he went on to add.
However, Hodgson did also admit it would be difficult to find replacements for Terry and Ferdinand. He said he considered them the country's best defenders of recent years.
"I have to find a couple of players who are good enough to do the job in the way that John Terry and Rio Ferdinand did when they were playing," the former Liverpool manager said.
Incidentally, this official statement on Ferdinand's forced retirement was an open secret. Hodgson had already let slip his plans for the United star in a poorly judged conversation with fellow travellers on a London Underground train. Chatting with fans, Hodgson confirmed he would no longer pick Ferdinand. Since the confirmation was so obviously inappropriate, the manager was later forced to apologise. It now appears what was unofficial then, is official now.