Such were the expectations surrounding England's European Championship campaign that Roy Hodgson, after just two warm-up matches as manager, was given a free pass during the tournament in Poland and Ukraine.
Even in the friendly with Italy in Berne and the World Cup qualifying double header against Moldova and Ukraine, Hodgson had barely got his feet under the table, and such was the mediocre nature of the opposition, which continued on Friday against San Marino, that his reign is still very much in the blocks.
Before being appointed England manager, Hodgson said the job of leading the country, with the myths about player pride, the importance of the nation's club's game and the often underwhelming performers, was far from impossible. His honeymoon period would suggest he was right.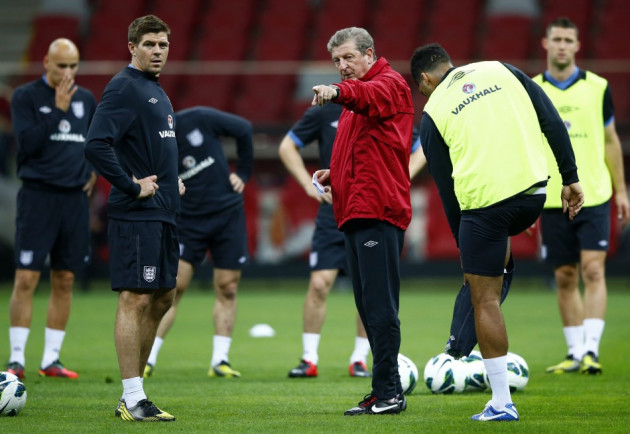 While the trip to Warsaw on Tuesday evening doesn't represent mission impossible for Hodgson, it is the first taste of the pressure that comes with being the leader of England. Poland pose a genuine test of the 65 year old's managerial fortitude, and a decent barometer as to where Hodgson's England are at.
If the performances since their solid, if not spectacular showing at Euro 2012 is anything to go by, then England should be expected to overwhelmed their Polish opponents.
Without John Terry for two of the games, and Rio Ferdinand for all, England have conceded just twice, while a tendency to sit back in the summer has been replaced by plenty of goals in the four games following the European Championship.
Going into the qualifier in the Polish capital, England welcome back captain Steven Gerrard; a man seemingly born to lead his country, and who continues to conduct himself with unerring aplomb - not a given with previous regimes.
With Frank Lampard appearing to be side-lined, amid Michael Carrick's return to the international fold and the impending resumption of Jack Wilshere's career, Gerrard is the ideal man to lead the new era under Hodgson.
And it's his drive and experience in midfield that is likely to prove crucial come the trip to Poland. The Liverpool skipper has built a reputation on an unrelenting fervour, but lately has come to rely on his footballing ability from deep. With Wayne Rooney dictating from the front, the reliability of Gerrard in the middle hands England the ideal platform from which to put their World Cup qualifying campaign into overdrive.
The only challenge might be avoiding falling to the pressure on the big stage, issues that both Gerrard and Rooney have felt before at international level. For Hodgson, it's likely to be a wholly new experience.