England manager Roy Hodgson and captain Wayne Rooney have appealed to fans to "stay out of trouble" following the violence that marred the first three days of Euro 2016.
Clashes involving English and Russian supporters and the local authorities took place before and after the Group B match between the two nations on Saturday 11 June. Uefa have since warned both countries that they face the risk of expulsion from the competition if there are any repeats of the scenes that unfolded in Marseille.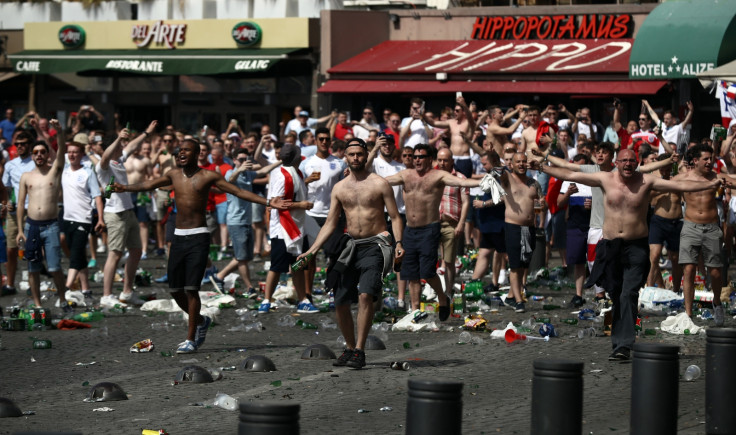 "As England manager I am now obviously very concerned about the threat that is now hanging over us and the sanctions that could possibly be imposed upon the England team," Hodgson said. "We worked very hard to get here and we desperately want to stay in the competition. I am appealing therefore for all of our fans, and we appreciate your support at the matches of course, I am appealing to you to stay out of trouble and try to make certain these threats that are being issued are not carried out so we can do the best we can to stay in this competition by football means."
Rooney added: "I'd like to thank the England fans for the great support inside the stadium against Russia and now we have a big game coming up against Wales. I'd like to ask the fans, please, if you don't have a ticket, don't travel. Fans with tickets, be safe, be sensible and continue with your great support."
French prosecutors have since claimed 150 "hyper-violent" Russians were behind the most serious incidents on Saturday. Ten people, including six Brits, three French and an Austrian, are facing immediate trials, but just two Russians had been arrested, both for a pitch invasion.
French authorities say 35 people have been injured in clashes across Marseille.
After drawing their opening game, England now face a crucial clash against Wales on 16 June in Lens. Russia are in action a day earlier on 15 June, taking on Slovakia in nearby Lille.