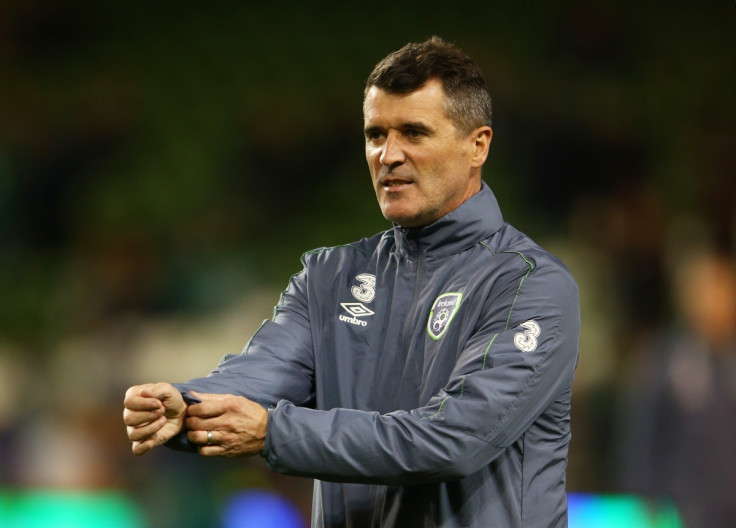 Former Manchester United captain Roy Keane has accused Arsenal's squad of being "weak". The 44-year-old pundit watched the Gunners fall to Barcelona in the Champions League, and subsequently claimed the playing staff are cheating their own supporters.
Arsenal's elimination was sealed last night (16 March) thanks to goals from Neymar, Lionel Messi and Luis Suarez in a 3-1 win for the Catalans. Keane claimed afterwards that the Arsenal players lack the mentality needed to win trophies.
"It tells you that they've got a weak group of players, who can't seem to lift it for certain games," Keane told ITV of Arsenal's performance. "No doubt the pressure has got to them in the last few months and for players at Arsenal football club who can't deal with pressure, then you shouldn't be there.
"Tonight the damage was already obviously done in the first game. There's no great shame in losing 3-1 tonight, the effort was there. But I think Barcelona had switched off."
Keane said Arsenal fans are entitled to feel frustrated when they see such an alarming disparity between their performances. "It must be hard for the manager to stomach that, and for the supporters when they see their players lift it for certain games, but they can't do it for Watford at home, or Swansea at home," he reflected. "They're cheating the supporters in that sense."
What's more, Keane suggested there is a lack of mental strength running through the club. "We keep going back and talking about Arsenal, again they seem to have a lack of characters there," he explained.
"You're left asking, where are the leaders in the group to get a grip of these players when in certain games they don't seem up for it. When I played against Arsenal they always had a strong spine to their team. Now looking at this team you'd always fancy your chances because there seems to be a weakness running through, maybe the whole club."