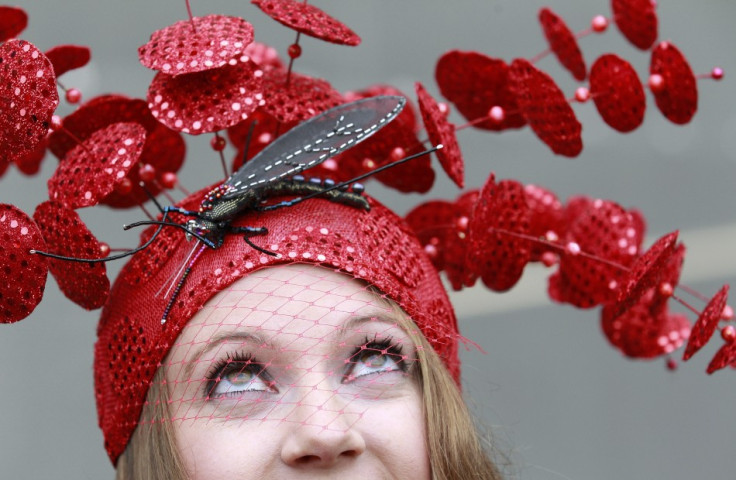 The Royal Ascot, which is one of the biggest occasions in the social calendar of Britain, has unveiled new guidelines for the 2012 events that strictly prohibit the entry of "mad-hatters" at the event.
Attended by royals, movie stars, the international jet set, the British establishment and also every strata in society, the event sees all attendees united in their mission to dress their best for an occasion.
Although, a unique standalone event, the standards of dressing among race-goers have reportedly slipped over the years.
"Whilst the spirit of the dress code has always reflected this, the letter of it has arguably lacked clarity, leading in some cases to misunderstanding of what constitutes appropriate attire for this formal occasion," the official Ascot site mentions.
To reinforce the rules, the organisers have set new guidelines to help attendees dress correctly for the occasion.
Two booklets have been released for both the Grandstand ticket holders and the Royal Enclosure attendees.
"We have worked extensively with experts in the world of fashion to define better what formal dress means, with the overarching intention of being as helpful as possible to our visitors and assisting everyone in understanding what is expected and, we believe, cherished about the dress code at Royal Ascot," Charles Barnett, Chief Executive at Ascot, said.
"It isn't a question of elitism and not being modern in a world where there is less and less requirement to dress smartly - far from it. We want to see modern and stylish dress at Royal Ascot, just within the parameters of formal wear, and the feedback we have received from our customers overwhelmingly supports that," he further stated.
For the ladies, hats should be worn but with a base of 4 inches (10cm) or more in diameter. Dresses and skirts should be of modest length defined as falling just above the knee or longer while tops should have straps of one inch or greater.
Strapless, off the shoulder, halter neck, spaghetti straps and dresses with a strap of less than one inch (2.5cm) are not permitted.
For men, the requirement is to wear either black or grey morning dress, which should include a waistcoat and tie with no cravats, a black or grey top hat and black shoes.