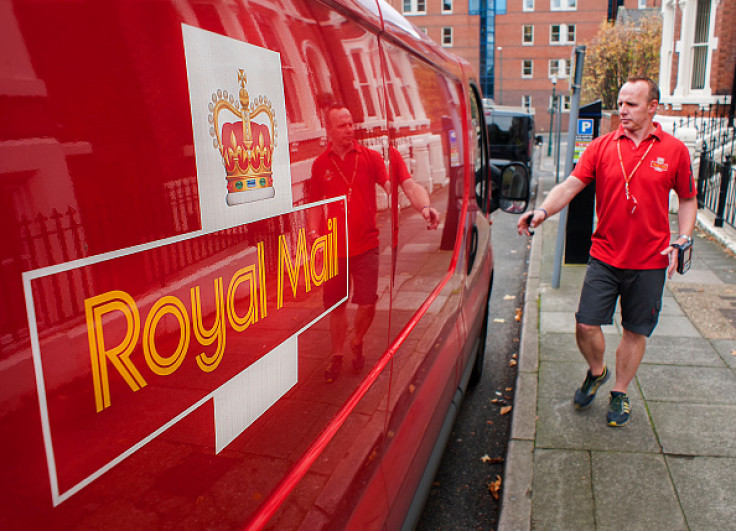 Royal Mail reported a 2% drop in underlying revenue in their first financial quarter of 2015 (3 months ending 28 June) across its UK letters and parcels division, where it faces steady declines and tough competition in equal measure.
Revenue from parcels was up 2%, but this was dragged down by a 4% drop in revenue from letters.
Letter volumes fell by 5% while the volume of parcels grew by 3%. The result was flat revenue for the first quarter.
As expected Royal Mail said it plans to keep a "tight focus" on the progress of cost-saving initiatives.
Moya Greene, Royal Mail's chief executive, said: "In the first three months of our financial year we have seen a continuation of the overall market trends we saw last year.
"We have benefited from the parcel initiatives that took effect in the second half of last year and a good performance from GLS [Royal Mail's overseas parcels business].
"Our trading environment remains challenging and we are stepping up the pace of change to drive efficiency, growth and innovation, while maintaining a tight focus on costs."
Earlier this year, Greene said Royal Mail is aiming at delivering cost savings of £80m over 2015-16.
The group is also being rocked by the way the regulator Ofcom is handling an investigation of a complaint by rival Whistl, which alleged that Royal Mail was planning predatory and anti-competitive pricing changes.
In addition, competition in the area of UK parcels, which now accounts for about half of the group's turnover, has become much tougher since Amazon launched its own door-to-door parcel delivery service. The online shopping giant had previously been one of Royal Mail's biggest customers.
Royal Mail was privatised in October 2013 under the coalition government, overseen by finance minister Vince Cable. The issue price of 330p was widely criticised for being undervalued.
Royal Mail's shares have since risen some 60%, trading at 508.5p, down just over half a percent.