Royal Navy monitoring Russian aircraft carrier sailing towards English Channel
The Admiral Kuznetsov is sailing through British waters to join the country's airstrikes in Syria.
The Royal Navy is on high alert as Russia prepares to put its only aircraft carrier and a flotilla of other vessels on sail through the English Channel. The Admiral Kuznetsov will be escorted by six warships and three or four support vessels as it makes its way to the Mediterranean Sea.
The armada is expected as diplomatic relations between the West and Russia remain frosty over the situation in Syria, the continued annexation of Crimea and accusations of spying.
A Royal Navy spokesperson told IBTimes UK that they could not comment on specific plans made by Russia but the "UK and Nato assets routinely monitor warships from other nations when they enter our area of interest and this will be no different."
The 55,200-tonne Kuznetsov is expected to sail through the North Atlantic then onto the Bay of Biscay before heading to the Mediterranean. The ship will then moor off the coast of Syria for four to five months. It is thought to be carrying MiG-29K/KUB fighter jets and helicopters which could be used to carry out airstrikes in support of Syrian President Bashar al-Assad.
In response, the Royal Navy will send out one Royal Navy Type-23 frigate and one Type-45 destroyer, while an RAF Rivet Joint spy plane, C130 Hercules and Typhoon jets will also be on standby. Their Nato allies will also provide support.
Over the past year, Russian bombers have made multiple incursions into British airspace. Britain's Nato allies; Poland, Lithuania and Estonia have all recently expressed concern that Russia has deployed nuclear-capable Iskander-M missiles to its strategic outpost of Kaliningrad — close to the Blocs' eastern flank.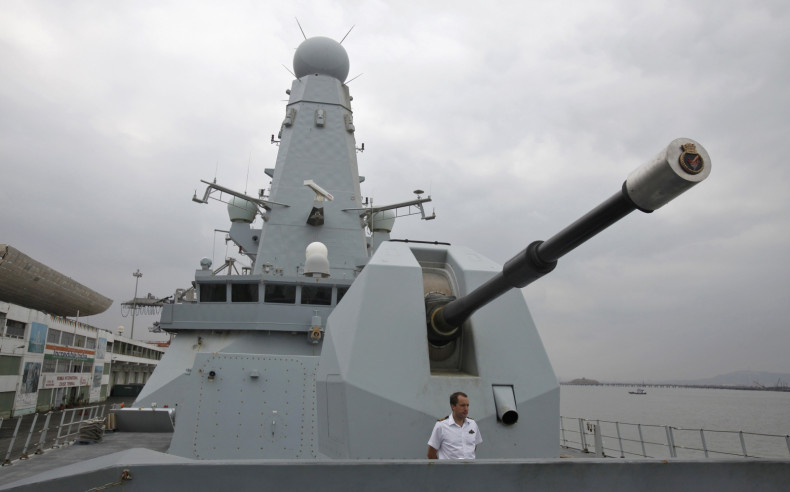 Defence analysts believe the Kremlin will use the voyage to flex its muscles on Nato territory and sources told The Telegraph that the Royal Navy has assigned warships busy on other missions to meet the Russian vessels — that could include battlecruiser Peter the Great and a Udaloy class destroyer.
Former First Sea Lord, Lord West of Spithead, said the Kremlin risked inflaming tensions further by this type of posturing over Syria. "When people start posturing, things become dangerous. It all raises tensions and makes things more difficult and that's not a clever thing to do," he told The Telegraph.
"It makes sense to have them monitored by a couple of Nato ships. The fact that the Navy is scrabbling around for a frigate is symptomatic of the fact that it's a national disgrace we only have 19 surface escorts."