In a plea to save the Syrian people, UN Emergency Relief Coordinator Stephen O'Brien appealed to the Security Council on 29 September, demanding that the international body for peace maintenance take stronger measures to stop the war. The statement from O'Brien comes as Aleppo continues to suffer under attack as Syrian government forces continue their efforts to take over rebel-held areas of the city.
The new wave of fighting has already brought the death toll to 320, of which 100 are children.
"Syria is bleeding. Its citizens are dying. We all hear their cry for help. As humanitarians we are doing all we can," he told the 15-member council. "It is time to place blame. It is time this Council stops tolerating the utter disregard for the most basic provisions of international humanitarian law."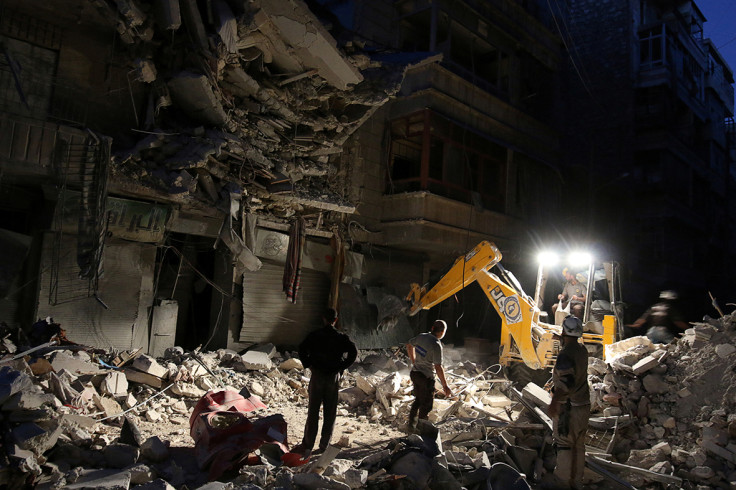 Recounting the intensification of fighting across the country and in particular in eastern Aleppo, O'Brien said: "This is not an unforeseen result of forces beyond our control. This is due to the action of parties to the conflict and it is the direct result of inaction – be it through unwillingness or inability – by the international community, including most notably those present in this chamber."
Pointing out the Council's responsibility "to save the Syrian people from the scourge of war", the UN official criticised the use of "bunker busting" bombs in the conflict-torn region. "This means there are bodies of babies, children, women and men stuck unrecovered in the rubble of basements up to 20 metres down where they had taken refuge – and where they had been safe until the use of these recently introduced weapons," he said.
O'Brien pointed out that major areas of the Aleppo have no water supply or medical facilities, and the recent attack on a joint UN-Syrian Arab Red Crescent convoy to Urum al-Kubra has only made matters worse. "Those on the front lines delivering aid are brave, but they are not suicidal," he said.
In a press meet in Geneva, UN Deputy Special Envoy for Syria, Ramzy Ezzeldin Ramzy explained that according to estimates, as many as 600 wounded people cannot be provided with medical treatment and underlined that there are now less than 35 doctors covering a population of at least 275,000.
Watch the complete address below: