Navy intercept Russian ships sailing through English Channel following Christmas 'intimidation'
HMS Westminster to escort Russian vessels as they pass British coast.
Government already condemned Russian "intimidation" over Christmas.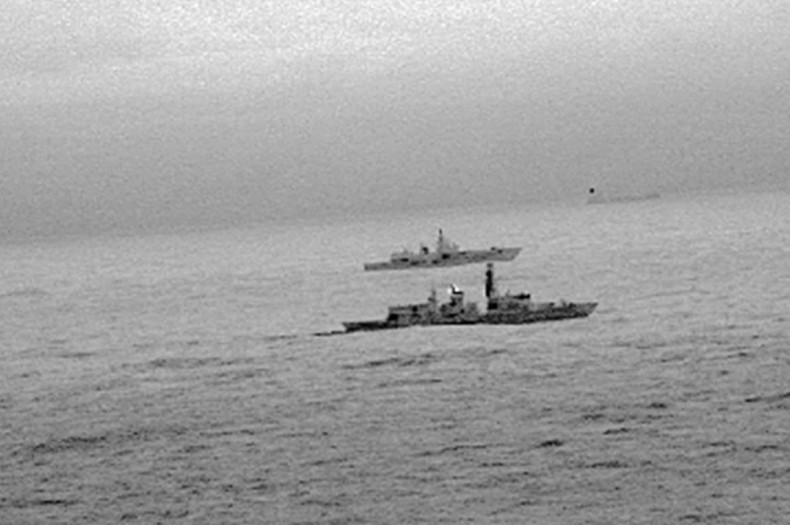 The Royal Navy has dispatched a warship to intercept a number of Russian naval ships sailing through the English Channel.
The frigate HMS Westminster is en route to escort the vessels as they sail close to the British coast through the Strait of Dover.
The Portsmouth-based Type 23 frigate was sent to "keep watch" on two Russian warships and two supporting vessels as they passed close to UK territorial waters in stormy conditions.
Commander Simon Kelly, the Commanding Officer of HMS Westminster, confirmed: "HMS Westminster's role as the Royal Navy's Fleet Ready Escort is to be at very high readiness to respond to anything the British government requires.
"While today most people are returning to work for the first time in the New Year, HMS Westminster's ship's company has been at sea and at readiness as part of the Royal Navy's commitment to keep Britain safe at all times.
"The English Channel is an absolute lifeline for the UK, and it is very important HMS Westminster and the Royal Navy maintains a watchful eye on this key strategic link."
The four Russian ships are believed to be returning to the Baltic after operations in the Middle East.
The Royal Navy previously sent HMS St Albans to escort the Russian warship Admiral Gorshkov as it passed close to UK territorial waters over Christmas.
The passing was part of an "upsurge" in Russian units sailing close to UK territorial waters during the festive period.
HMS Tyne was also called to escort a Russian intelligence-gathering ship through the North Sea and the English Channel on Christmas Eve. The government condemned the Russian presence as an act of "intimidation".
A Wildcat helicopter was also dispatched to monitor two more Russian vessels.
Speaking at the time, defence secretary Gavin Williamson said: "I will not hesitate in defending our waters or tolerate any form of aggression.
"Britain will never be intimidated when it comes to protecting our country, our people, and our national interests."
Russia has increased its military maritime presence as vessels are ordered to Syria to back dictator Assad in the ongoing civil war.