The British Royal Navy is preparing to "man mark" a Russian aircraft carrier and several naval ships as the fleet passes through the Channel on its way to Syria.
The Admiral Kuznetsov carrier, which stretches more than 300m and weighs 55,000 tonnes, is currently sailing down the North Sea along with seven ships on its way to join the ongoing conflict in Aleppo.
The Russian military are predicted to pass through the narrow stretch of water between the UK and France as soon as Thursday evening (20 October), resulting in the Ministry of Defence (MoD) sending the Type 45 destroyer HMS Duncan up from Portsmouth to escort it towards the Mediterranean Sea.
The Type 23 frigate HMS Richmond has already travelled with the group as it made its way down from the Norwegian Sea.
A Ministry of Defence spokesman said: "When these ships are near our waters we will man-mark them every step of the way. We will be watching as part of our steadfast commitment to keep Britain safe."
Defence Secretary Michael Fallon said the tactics from the Russian navy was aimed at "testing" British capabilities.
He said: "The Russian fleet that is now sailing from the North, presumably down into the Mediterranean, is clearly designed to test the alliance. It's being marked every step of the way by the Royal Navy and ships and planes of other Nato members as well.
"It's clearly designed ... to test our response, and any weaknesses in the alliance, and we must make sure we respond in due measure. That fleet will be marked, shadowed every inch of the way."
According to reports, "man-marking" means keeping a distance of about five miles from the target. A MoD spokesperson told the Guardian: "It really depends. If they're really flying you'll keep well away, if they're not flying you'll get a bit closer.
"It's just about manners, really. They know you're there if you're at 10 miles, same as they do if you're at one mile. They'll put themselves at a distance that makes it obvious that they're there but without making it either dangerous or annoying."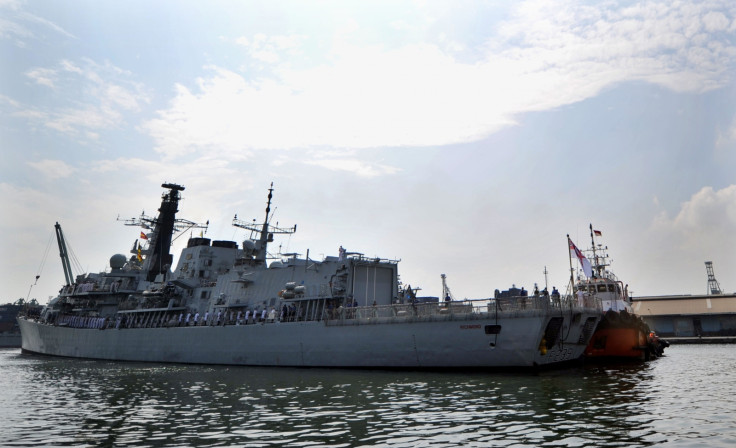 The move comes as relationship between UK and Russia become ever more strained due to the conflict in Syria, with Prime Mistier Theresa May accusing Moscow of being behind "sickening atrocities" in support of Bashar Assad's regime.
A Nato official said: "There are plans in place for Nato navies to monitor the Russian ships as they head for the Mediterranean.
"At the same time, the deployment of the carrier group to the eastern Mediterranean does not inspire confidence that Russia is working towards a political solution to the conflict in Syria."