Prince William and Kate Middleton have arrived in the kingdom of Bhutan, as guests of King Jigme Khesar Namgyel Wangchuck and Queen Jetsun Pema, often called 'the Kate and Wills of the Himalayas'. Both young royal couples have much in common. The 25-year-old queen, born a commoner (as Kate was), is viewed as a style icon across much of Asia. Both couples have started families, with Jetsun Pema giving birth to her first son, the crown prince, this February.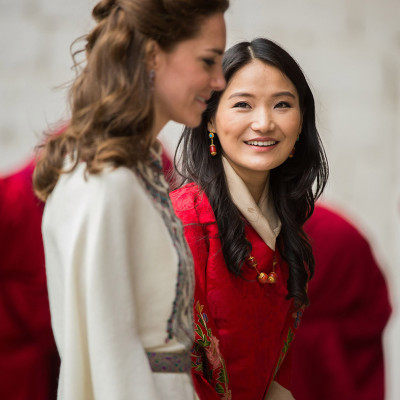 The British royals stepped from their jet onto the airport tarmac in the picturesque hilltop resort town of Paro. Later they headed to the 13th-century royal fortress in Thimphu. They were welcomed by traditional dancers, flag-bearers, pipers, drummers and Buddhist monks. There was much hilarity as they attempted the traditional Bhutanese sports of archery and Khuru (a form of darts).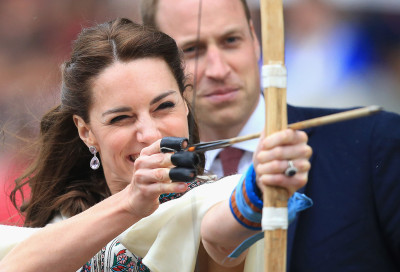 On Friday (15 April), the British royal couple will hike to a Buddhist monastery called Tiger's Nest, perched at an altitude of 3,000 metres (10,000 feet), though there will be ponies on standby to help carry them should they tire on the trek. William's father, Prince Charles, had planned to make the same hike in 1998 but was injured in a polo match, so instead stopped before the ascent and painted a scenic picture in watercolours.
The British royals are on a week-long tour of India and Bhutan. They have already visited Mumbai, New Delhi and the wildlife reserve of Kaziranga National Park in the northeast Indian state of Assam, where they hoped to raise awareness of the plight of endangered rhinos and other animals threatened by poaching and habitat loss. Their tour ends back in India on Saturday 16 April at the Taj Mahal, returning to the scene of a solo – and much photographed – visit in 1992 by the late Princess Diana.