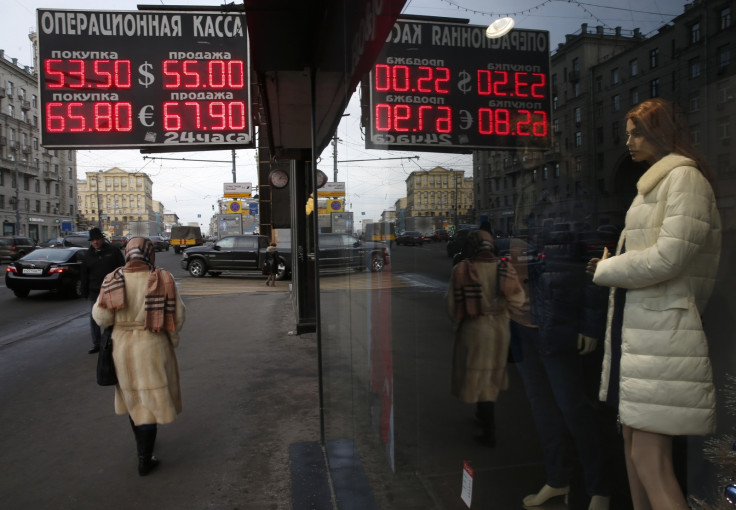 The Russian finance ministry has confirmed that it will be selling off part of its $7bn foreign exchange stock in a bid to stop the ruble falling further.
According to the head of the finance ministry's long-term strategic planning department, the government has resorted to selling off an undisclosed amount of its FX stock to stop the country falling into financial ruin.
"The amount of forex it would sell would depend on (market) situation," said Maxim Oreshkin to Reuters.
The ruble strengthened slightly against the dollar following the news, reaching 65.52, and moved 4.2% higher against the euro to 81.50. However, it fell back by 0910 GMT.
On 15 December, the central bank implemented an emergency interest rate hike to 17% to stop the ruble going into freefall.
The ruble is more than 50% down against the dollar from 2013, thanks in part to US and Europe imposing sanctions on Russia, following its annexation of Ukraine's Crimea region.
That period has also coincided with a dramatic fall in the price of crude oil: Russia's government relies on export revenues from oil and gas to fund around half of its annual budget.
In November, the Bank of Russia announced plans to free-float the ruble, having already pumped some $80bn into the foreign currency markets in an effort to arrest its decline.
Last week, the bank was forced to admit that it had embarked on a further bout of currency purchases, which pushed the value of the ruble down further still.