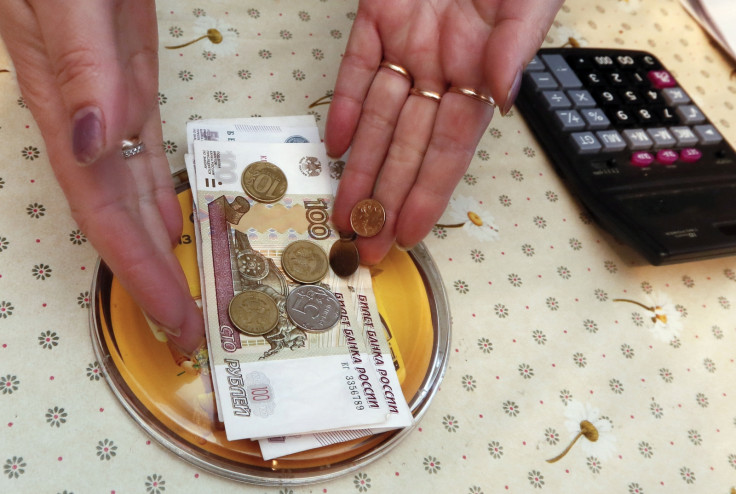 Russia's ruble currency fell amid rising political pressure on the Kremlin to de-escalate the conflict in eastern Ukraine, where 30 civilians were killed in the port city of Mariupol on Saturday after pro-Russian separatists launched an offensive there.
Seven Ukrainian servicemen were killed in fighting across eastern Ukraine on Sunday, as violence in the region reached its worst level since a ceasefire was reached in September. A further 24 servicemen were injured on Sunday, according to Ukraine's military spokesman.
Kiev Post journalist Maxim Tucker said on social media that the numbers of dead and wounded were three times that figure, according to sources.
Ruble retreat
The ruble fell to 65.7 against the dollar and slid to 73.95 against the Euro on Monday morning in London, as markets priced in the possibility of tighter sanctions following a speech made by US President Barack Obama on Sunday.
Sanctions threat
Obama blamed the Kremlin for the escalation in violence in eastern Ukraine and said the US was looking at options to increase the pressure on Moscow over the conflict.
"We will continue to take the approach that we have taken in the past, which is to ratchet up the pressure on Russia," Obama said in New Delhi, here he is on a state visit. "And I will look at all additional options that are available to us, short of military confrontation, and try to address this issue."
Pro-Russian separatists recently ruled out taking part in fresh peace talks with the Ukrainian government. Emboldened by their seizure of the airport in Donetsk last week, the rebels who want to establish independent republics in Ukraine's east, launched an offensive for the strategic city of Mariupol on Saturday.
Russia has denied sending fighters and weapons to eastern Ukraine, where more than 5,000 people have been killed since April last year, according to figures provided by the United Nations.
Russia, Ukraine and the separatist rebels had previously agreed to a ceasefire in the Belarussian capital of Minsk in September, but the agreement barely held since it was reached.