Former Welsh international rugby union player Ian Gough has been found guilty of assaulting his ex-partner, former "Playboy" model and Miss Wales Sophia Cahill, weeks after she announced her engagement to "Another Level" singer Dane Bowers.
Croydon Magistrates' Court heard how on 5 January Gough, 37, turned up with the couple's two-year-old son an hour late. He had failed to return some of Ms Cahill's calls leaving her "really worried" and when he did arrive she tried to take her son from the campervan.
Giving evidence from behind a blue curtain, Miss Cahill said: "I opened the passenger door and Ian just stormed around the front of the van. He had the front of my shoulder and he just flung me back."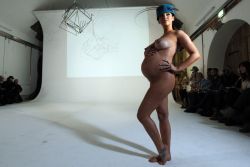 The incident was witnessed from a window by Mr Bowers. Testifying on his fiancé's behalf he told the court: "He grabbed Sophie and moved her away from the car. It was forceful enough that I wondered ... I couldn't hear what was said. But in my eyes he had no reason or permission to grab her and move her out of the way."
Bowers then sent Gough a text reading: "Did you just lay your f****** hands on Sophie?"
Miss Cahill - already suffering whiplash injuries from a car accident several days before the attack - was left "shocked and upset" by the incident. She told magistrates Gough's attack worsened those injuries. Gough was found guilty of assault by beating and will be sentenced on 26 August.
As the verdict was announced the Swansea-born rugby star - capped 64 times by Wales - shook his head. Outside court Ian's father Malcolm said they were both "strongly disappointed with what the magistrates have just come out with. We totally disagree with it and are taking it further, as far as we can go. It's a travesty of justice."