Television match officials will be qualified to report missed head injuries and concussions during the upcoming Rugby World Cup, World Rugby chief executive Brett Gosper has confirmed.
The world governing body was investigating whether the technology was available to expand the responsibility of video referees, who currently deliberate with the on-field official over whether points have been scored during a game.
The move comes after World Rugby stated Wales international George North should have been replaced after suffering a second head blow in the Six Nations match against England, with the Welsh Rugby Union cleared of any wrongdoing after not having the correct video footage available.
Video material will also be made available to every team at the Rugby World Cup, which starts on 18 September, to help improve the treatment and response to head injuries.
Gosper said the high-profile incident involving North, which occurred on the opening weekend of the Six Nations and in front of a UK television audience of 8.8 million, is helping to irradiate the sport's "macho attitude".
"These high-profile incidents George North etc, they have probably done more to raise the issue of concussion than a lot of the activity that we've done ourselves," he told reporters. "What they do is create the culture change and the burden we're putting on players is to look after themselves on the field.
"Players are very concerned about the issue of concussion. That toughing it out, macho attitude is something that is changing and we're quite conscious of it. We're taking some steps to ensure video material is available, that the TMO can step in which has not been the case prior to this and say 'I think there is concussion'.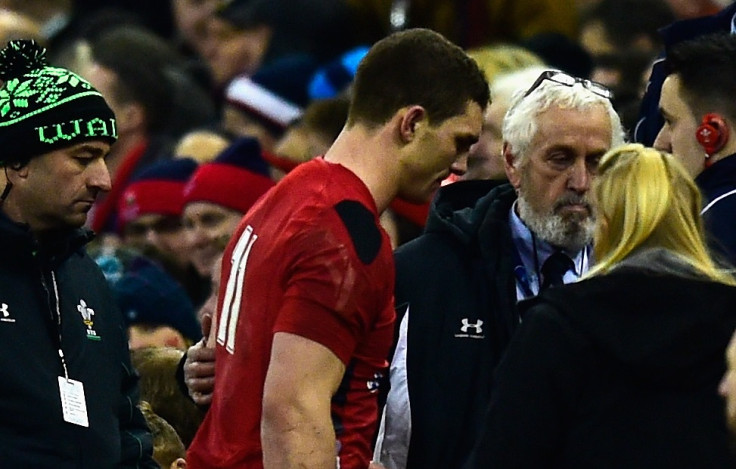 "All of this contributes to the awareness of the players so those issues of visibility are negated as much as possible."
Expectations high for Rugby World Cup
The showcase tournament is expected to be the most watched and best attended World Cup in history, with tickets sold out for 38 or the 48 scheduled matches, while a TV audience of an estimated 4.2 billion is likely to tune in across the globe.
Much of the success of the London 2012 Olympic Games, the last major sporting event to be held on English shores, was attributed to Team GB's best medal haul for 104 years and a host nation's success is always regarded as key to a successful tournament.
Drawn against Australia, Wales, Fiji and Uruguay in Pool A, England could face the ignominy of being knocked out of their group in similar fashion to their football and cricket counterparts.
And though Gosper has stressed the 2015 World Cup will not be unduly affected by an early England exit, he does admit their progress is important if the tournament wants to achieve a "special atmosphere".
"Certainly in this Rugby World Cup it will not rely on how well the team does," the Australian-born administrator added. "I think any tournament would always say that if the host side does well it will add a special atmosphere to it.
"That is what you would be seeking if the team does well. There is no reliance on the success of this tournament that England do well. If you're hosting a major tournament in your country there is something special in the atmosphere if the host nation do well, no question about that. We're putting no pressure on anyone."