Evariste's father came with businessmen from Tanzania. One of them told his mother, "The boy is about to be sold by his father". Because of the father's previous mistreatment of the boy, she pretended to take Evariste off to help her with chores. Instead, she took him to the police for his own safety.
That was in 2008. Evariste was seven.
Evariste, now 15, is one of the thousands of people with albinism in Burundi. Alongside Democratic Republic of the Congo, Kenya, Mozambique, Malawi, South Africa, Swaziland and Tanzania, Burundi is one of the countries involved in the cross-border trade of albinos, and their body parts, which are believed to bring luck and wealth.
At least 21 albino people have been killed in Burundi since 2008, according to NGO Under The Same Sun. The last case was recorded in March 2016.
When IBTimes UK meets the teenager, he is living in a compound of Kenya's Kakuma refugee camp. Using the name Evariste to protect his identity, the teenager wanted to tell his story.
"I used to only go out to go to school," he explains.
Like many with the condition in many parts of Africa, the little boy was ostracised and isolated from the rest of his community. He lived in one of Burundi's larger towns that cannot be identified here to protect his security.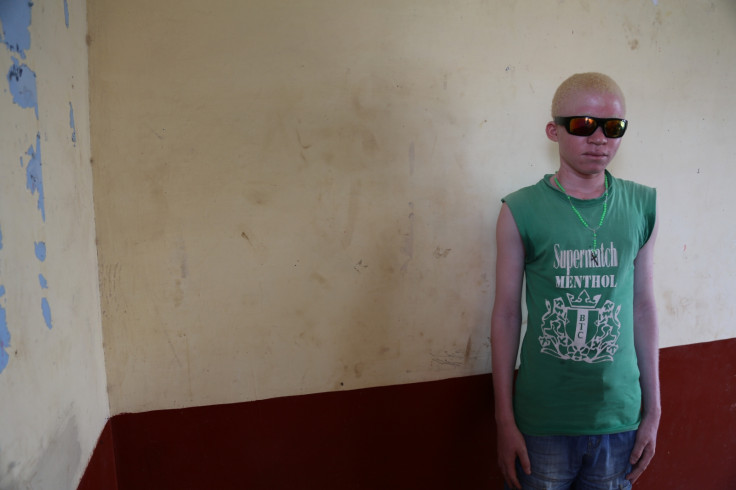 Evariste says he understands why his father may have decided to sell him to Tanzanian businessmen but, like many in his community, his reasoning is somewhat weighed by local myths. He quotes one: "If albinos are taken to the lake, they are eaten by the crocodiles. They said that can bring wealth – diamonds and gold."
He would have been a valuable commodity for anybody who bought him. According to his carer, known as 'Jean' to protect the minor, Evariste's father had already accepted FBU5m (US$4,245 at the historical exchange rate) for him.
A complete albino skeleton is worth as much as $75,000 in some areas of East Africa, according to the Red Cross.
Police were sent to arrest the father but he escaped. Having heard of his story, a local woman who was travelling to Uganda paid for Evariste's trip across the Burundian border into Uganda. But when his father heard that his son had left the police station, he sent his sister to hunt him down in Uganda. "To hunt him down," his carer stresses.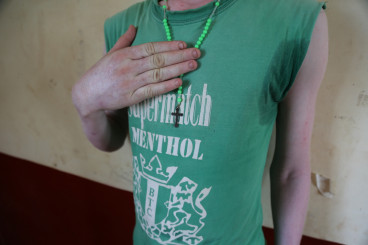 "The situation in Uganda got dangerous after some police officers threatened the boy that if they took him to Tanzania they could make a lot of money," Jean says.
A distant cousin helped him cross the border into Kenya to make his way to Kakuma refugee camp. The boy felt abandoned by his own family, especially his older sister. "I was feeling rejected and disappointed by the world," he says simply.
After a long trip, Evariste finally arrived in Safe Haven protection area in the camp in May 2016. Reportedly the only one in the camp with his albinism, he is now studying in year five of primary school.
"Even though Evariste lives in this safe house, where he says people treat him well, outside of the protection area's walls, he has no security," Jean says.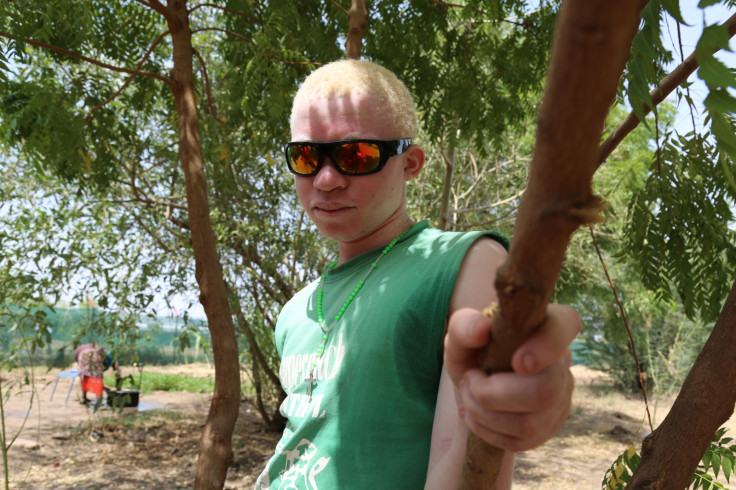 At this point, Evariste interrupts Jean to explain the situation in his own words: "The last time I walked out of the compound alone, members of the camp's South Sudanese community spat on me, emphasising my difference. They mistreat me when I am out of this [Safe Haven] compound."
He says he is scared that someone could come into the camp and take him to sell him.
"It's a risk. He knows that, even if it has not happened yet, it will happen because he is worth a lot of money. These people will come again and kill him," Jean says.
"He is afraid because many Burundians come from the same province as him."
A solution to this threat, the caretaker says, would be for Evariste to be granted a resettlement. The teenager, a keen singer and dancer, says he would like to become a spokesperson and advocate for people living with his condition.