The Malawian government has announced the introduction of a special prosecutor to pursue perpetrators of attacks on people with albinism in the country, after Malawi's police chief issued a shoot-to-kill order against albino killers.
The move comes amid a rise in attacks against citizens with albinism. Over 50 attacks on people with albinism have been recorded between December 2014 and March 2016 alone, according to a statement released by Abigail Dzimadzi, chairperson of the Association of Persons with Albinism in Malawi (APAM). The attacks resulted in 11 deaths, of which 64% are women and children, she said.
The discovery of a severed head believed to be that of a nine-year-old boy who had albinism and was abducted five days earlier from his home in Machinga was the latest case to make headlines in early March.
At the time, Deprose Muchena, Amnesty International's director for Southern Africa, said: "The discovery of the head of a nine-year-old boy with albinism who was abducted in front of his mother, shows the grave danger faced by people with albinism in Malawi. The police must urgently and thoroughly investigate the matter and bring to justice anyone suspected of carrying out this heinous crime."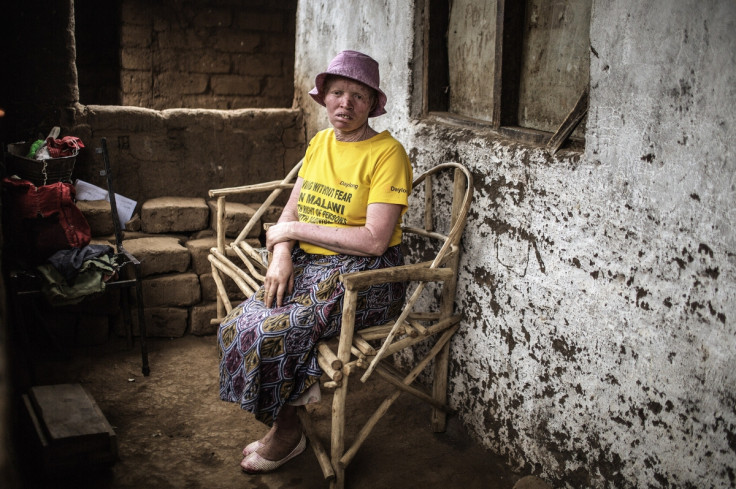 Malawi special counsel to secure stiff penalties
According to local media, however, Malawi is taking measures to fight the rise in abduction and attacks with a special counsel.
The task force, which would be a subsidiary of the ministry of justice, would prosecute all cases relating to albino killings and attacks on citizens with albinism by ensuring the implementation of rigid penalties.
Why are albinos targeted?
Albinism is a genetically inherited condition that prevents the body from producing melanin, the pigment that colours skin, hair and eyes.
In some African countries such as Malawi, Mali, Burundi and Tanzania, albinos are not regarded as humans.
Believed to possess magical powers, the bones of albinos have become a hot commodity in recent times, with syndicates only working to fuel the demand.
Criminal gangs, nicknamed "albino hunters" have been targeting those living with the condition and selling their body parts - used in black magic potions - on the black market.
"In the past, we lost some cases because we mishandled them but now the special counsel will handle all cases in order to secure stiff penalties," Nyasa Times reported the principal secretary of Ministry of Gender, May Shaba, as saying.
While the counsel has received the backing of President Peter Mutharika, Dzimadzi highlighted the fact that the the counsel has not yet received financial backing – which she said has lead to a lapse in implementation and operations. APAM urged the government to fully implement the counsel.
"There are no meaningful results from the task force evidences by continued attacks, abductions and exhumations of body remains from the grave: this is a clear indication of collective failure to guarantee the right to life for people with albinism," Dzimadzi said in a statement.
The shoot-to-kill order was issued in April last year, after Malawi's Inspector General of Police Lexen Kachama was quoted by Reuters as saying: "We cannot just watch while our friends with albinism are being killed like animals every day."
"We do realise that these people are ruthless, have no mercy and therefore they need to be treated just like that."
In March 2015, a high court in neighbouring Tanzania handed down a death sentence to four people for the murder of an albino woman. At the time, the hairman of Tanzania's Commission for Human Rights and Good Governance, Bahame Nyanduga, told the IBTimes UK the sentence was "setting an example" amid a wave of albino killings.